Our Projects - Bath Tune-Up Flagstaff, AZ
The projects you see here are all real remodeling projects in homes like yours. They're not fantasy pictures of designer showrooms—they're bathrooms that families use every day. These projects show how we tailor remodeling to fit homeowners' unique needs.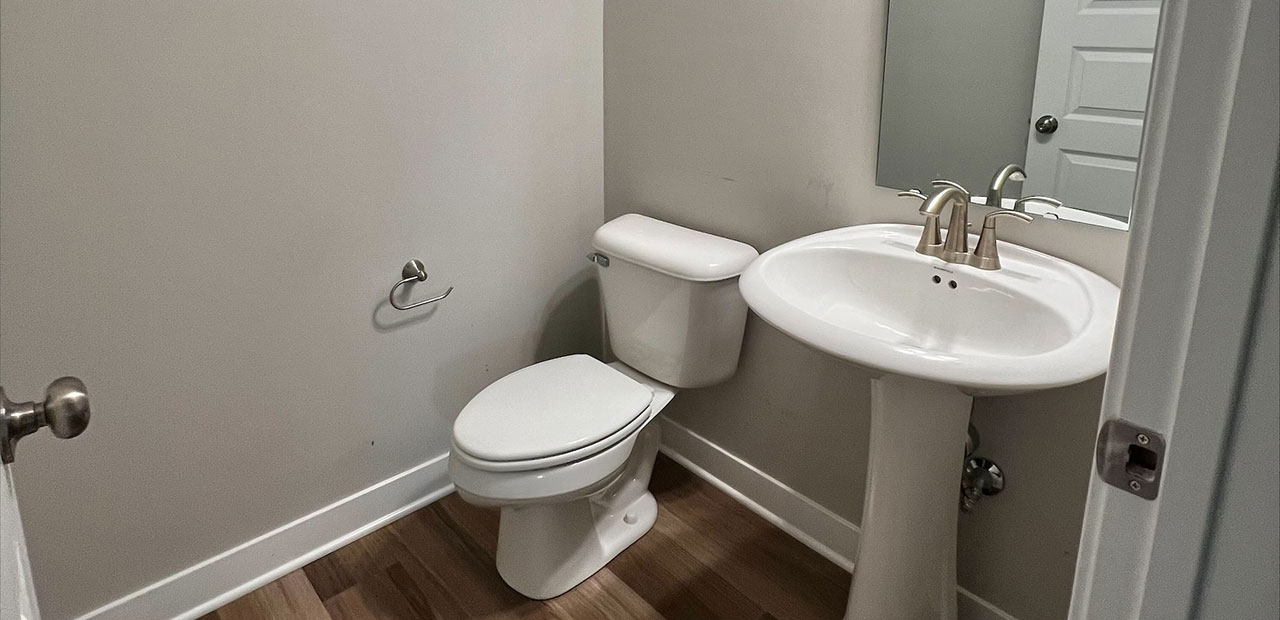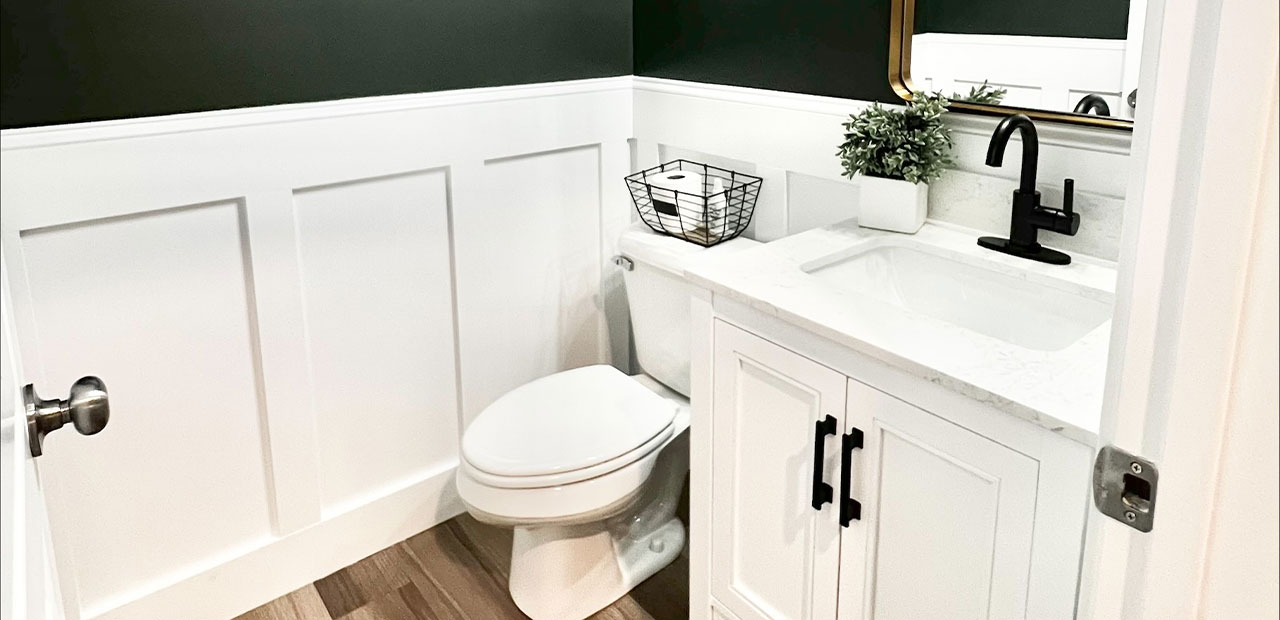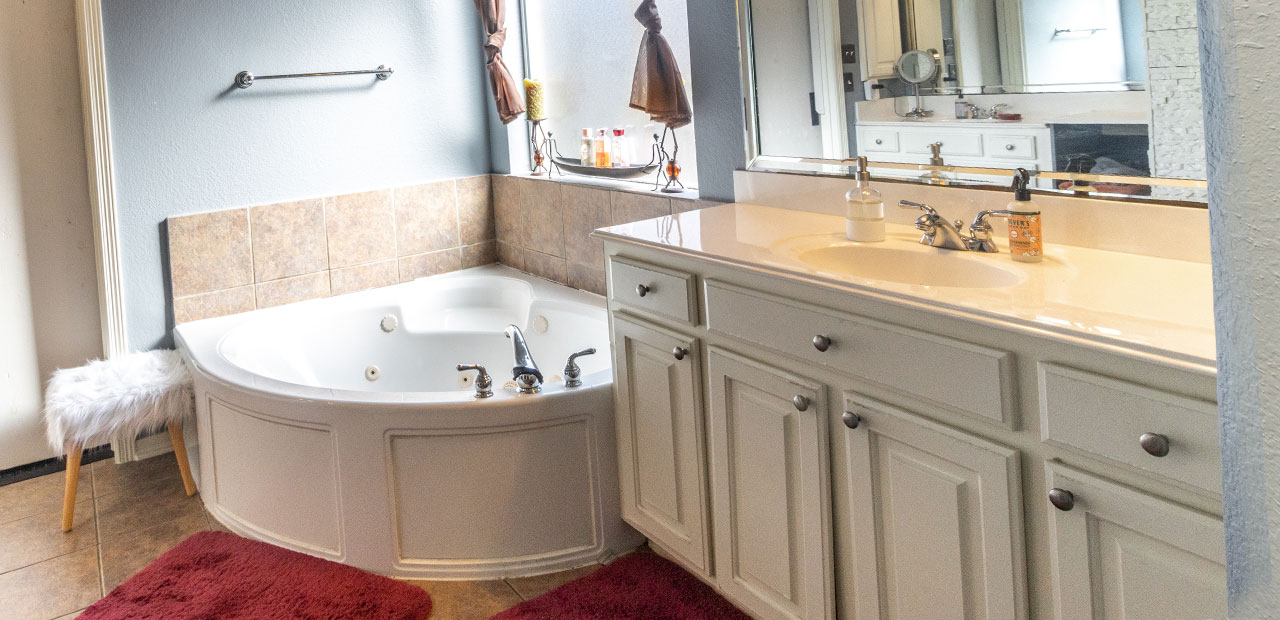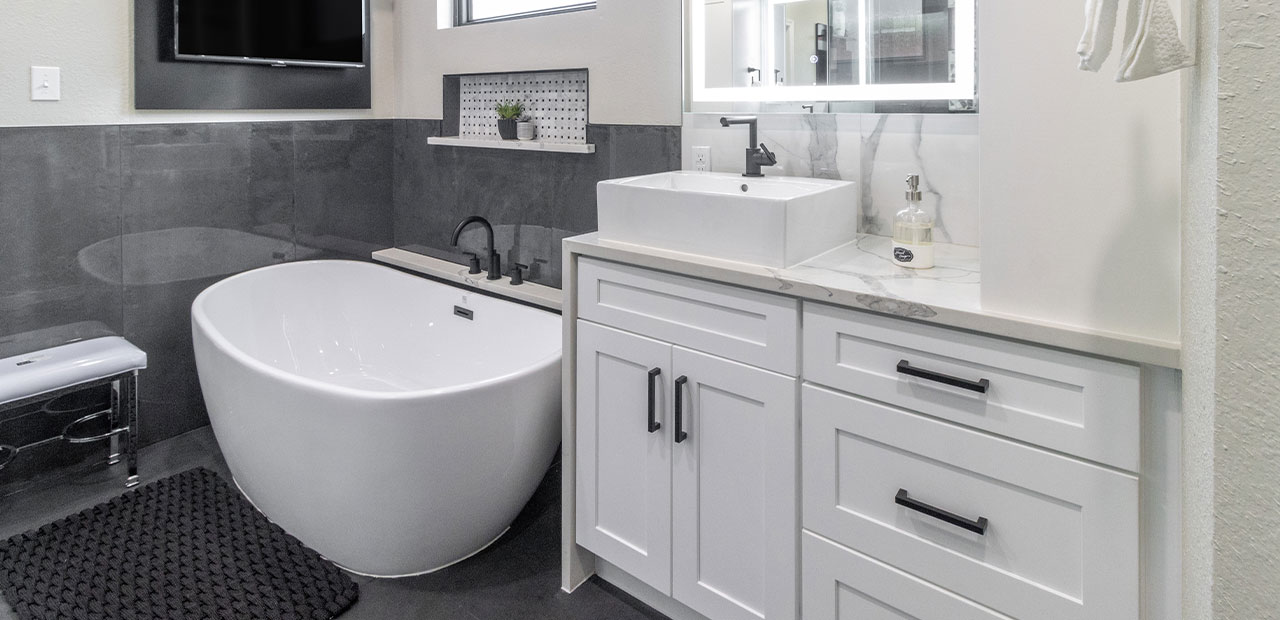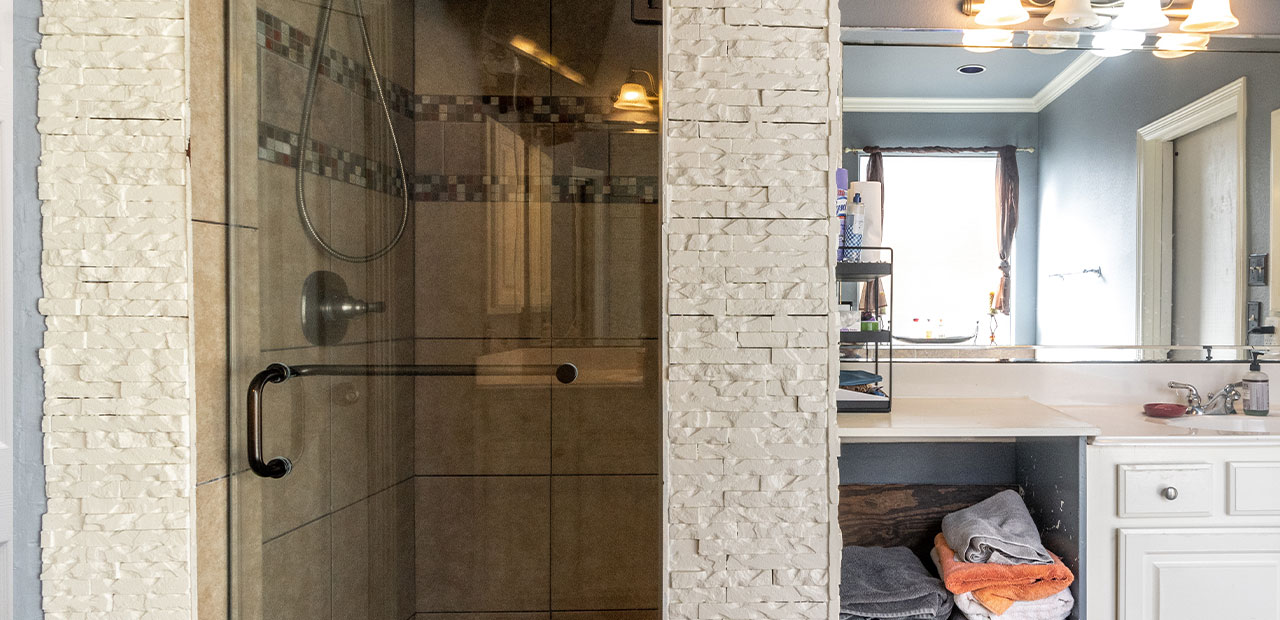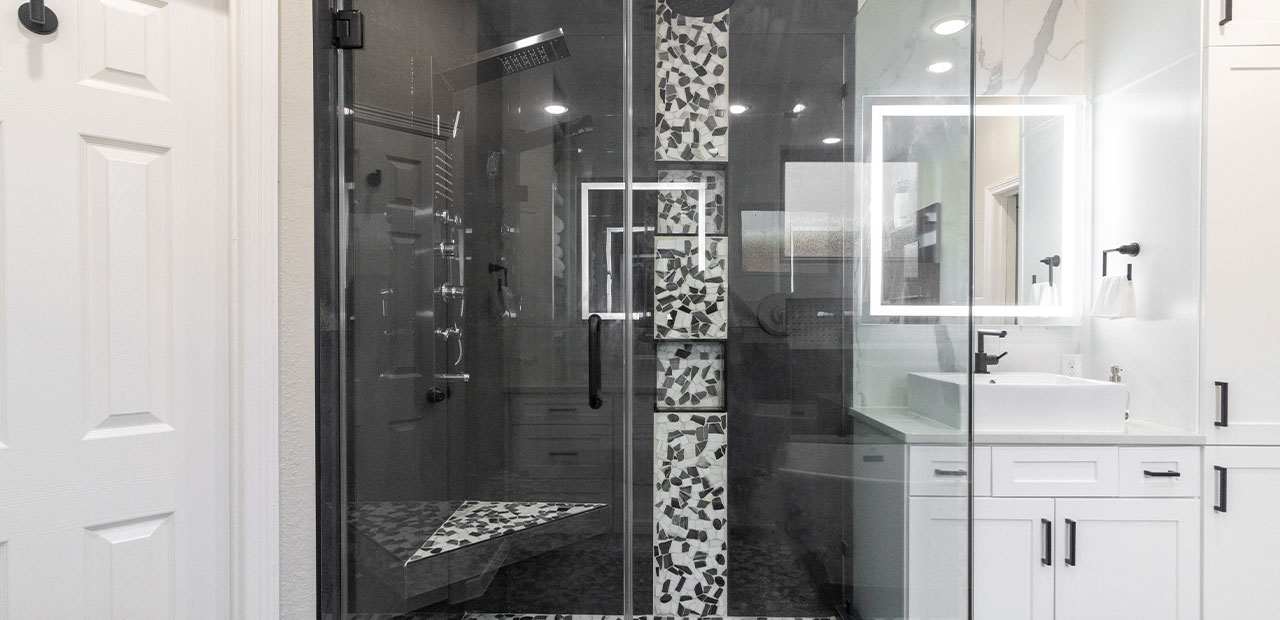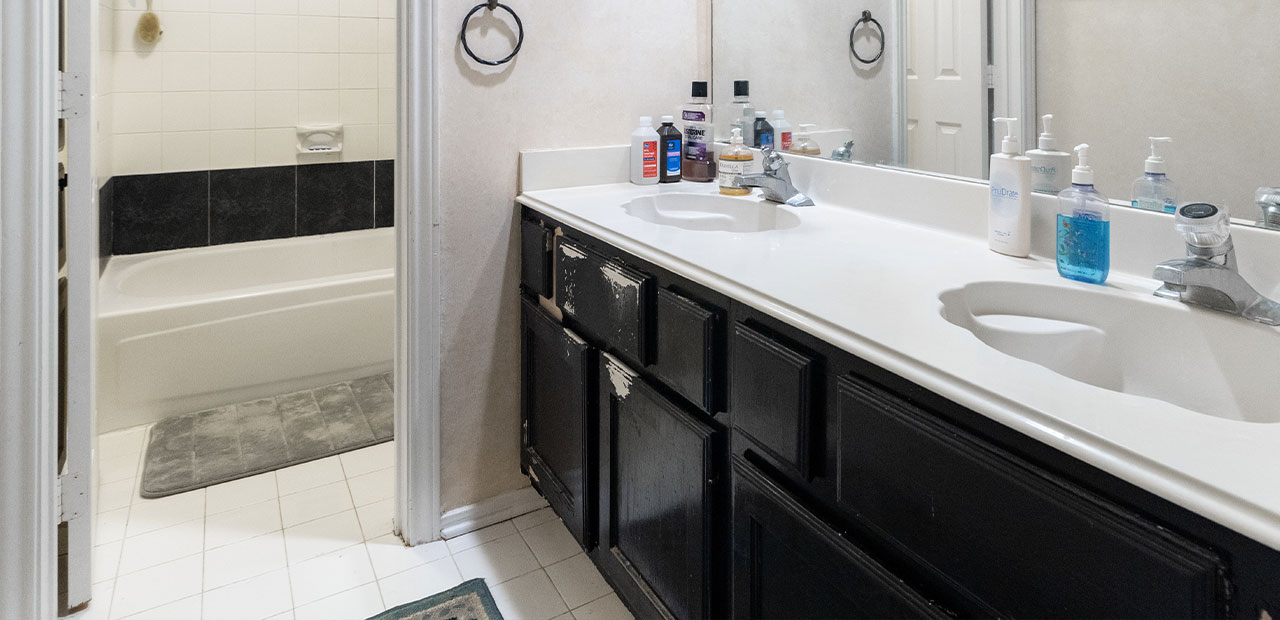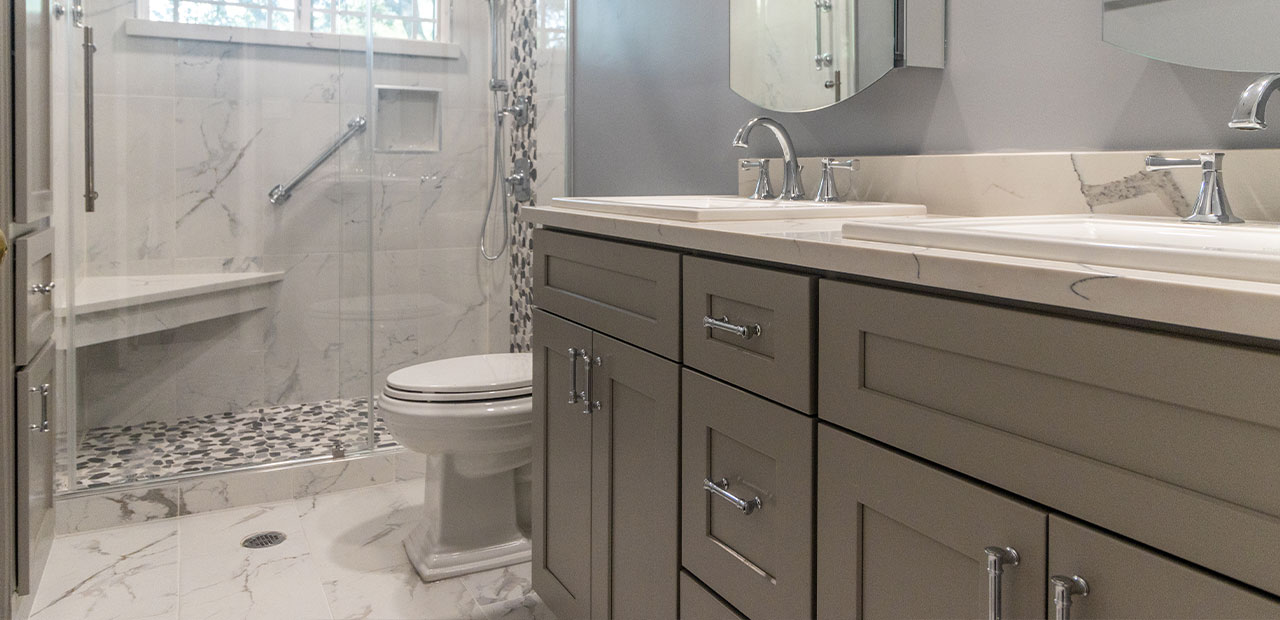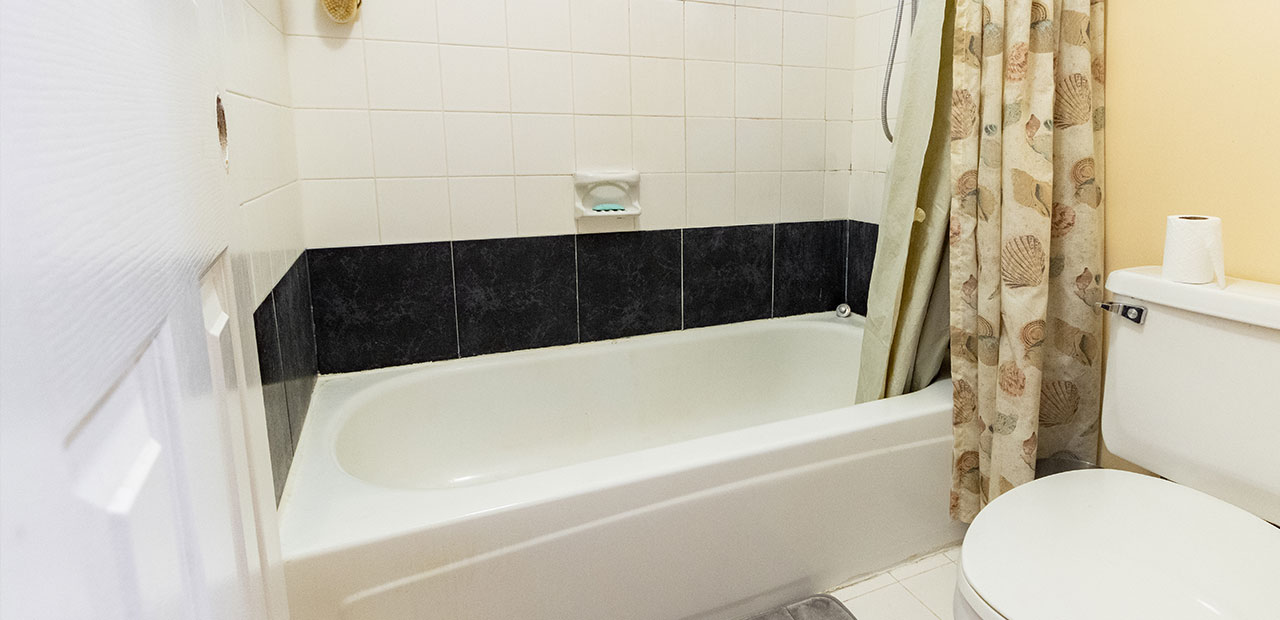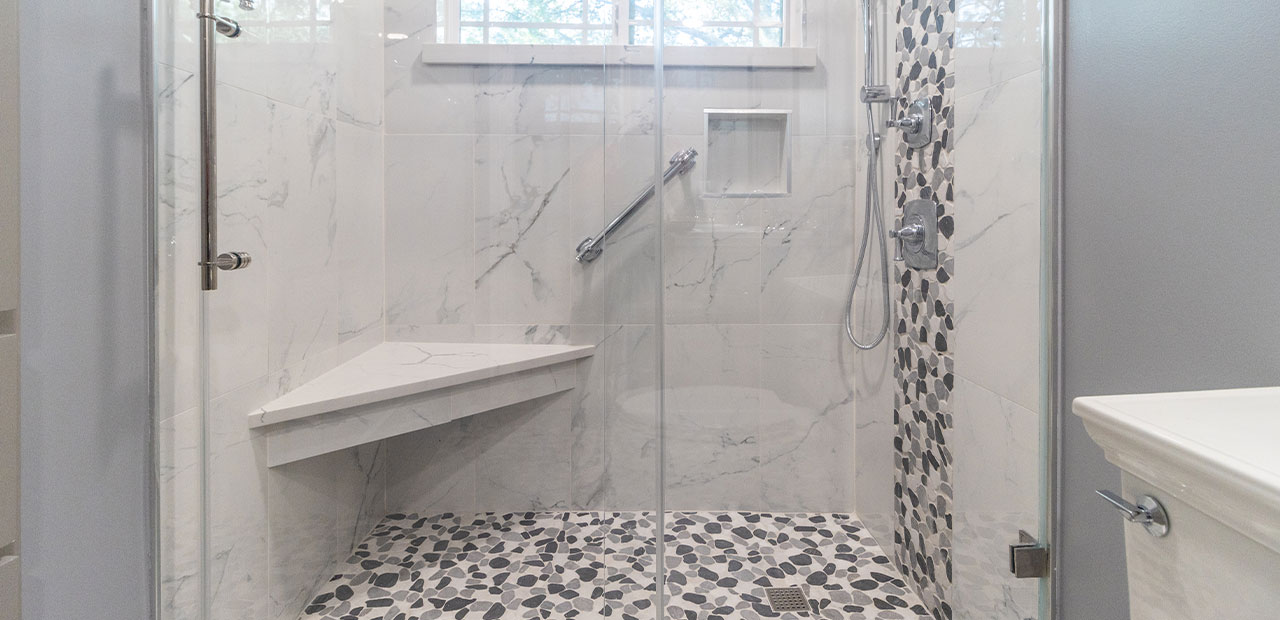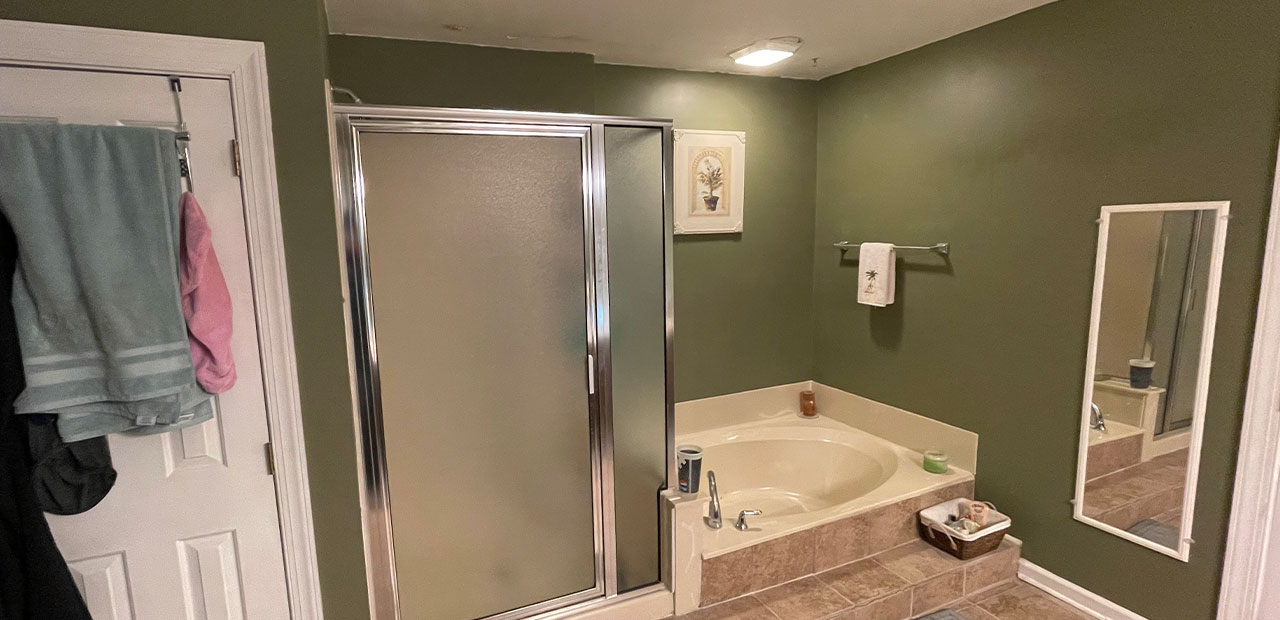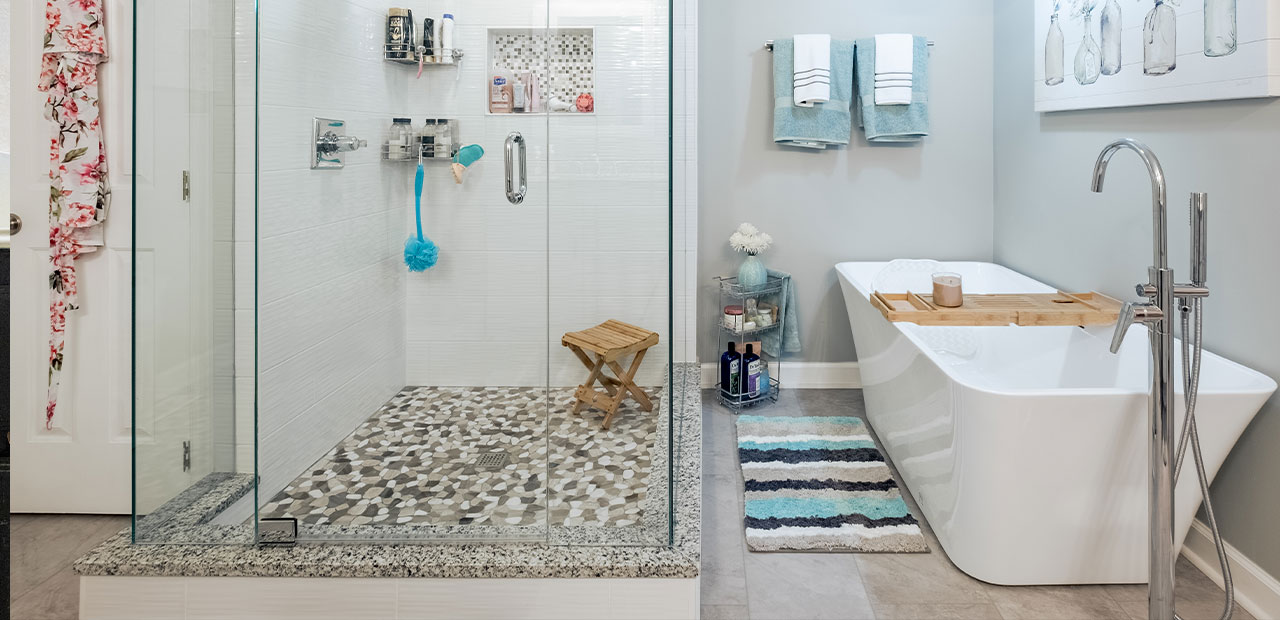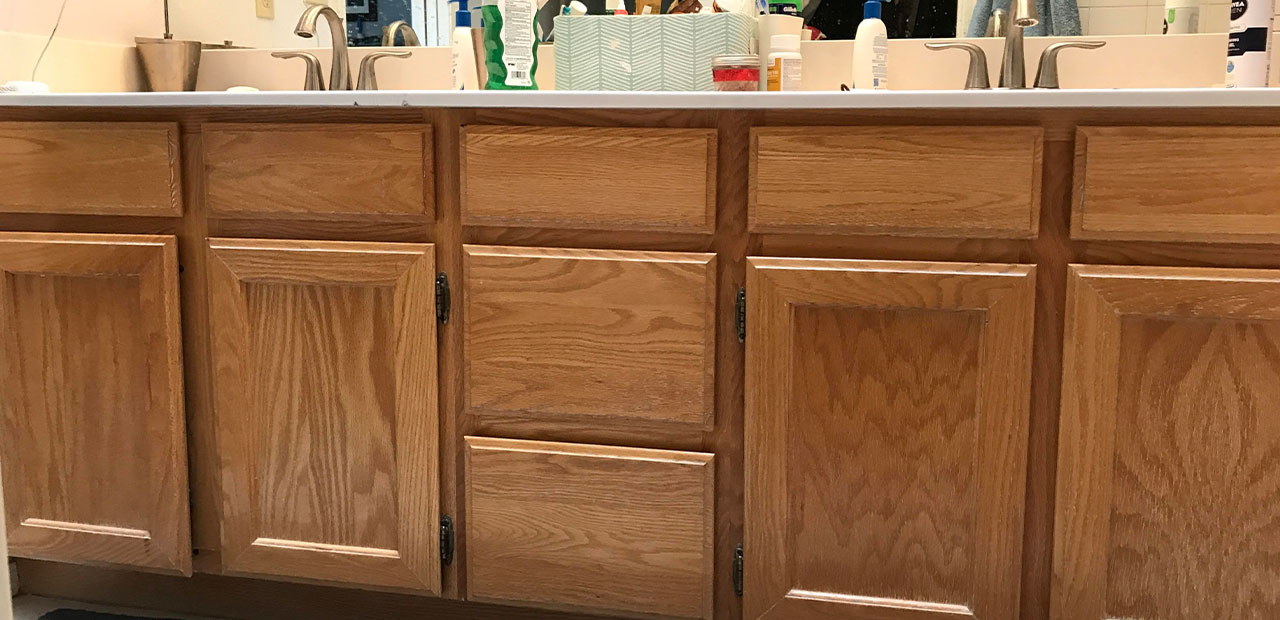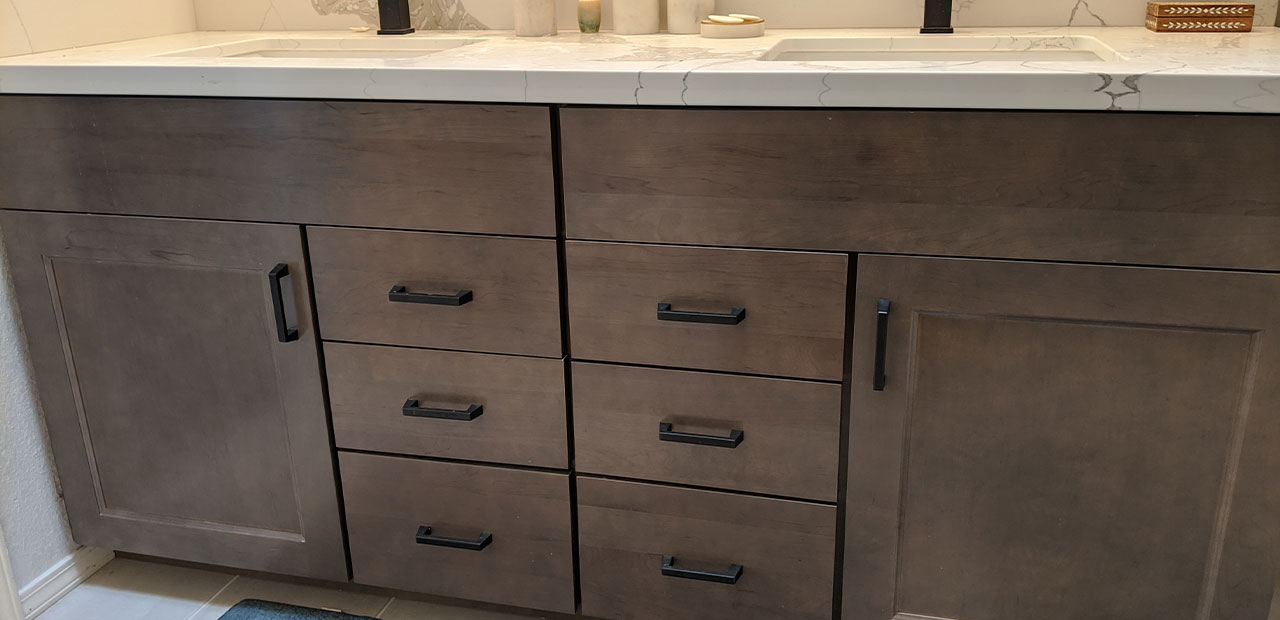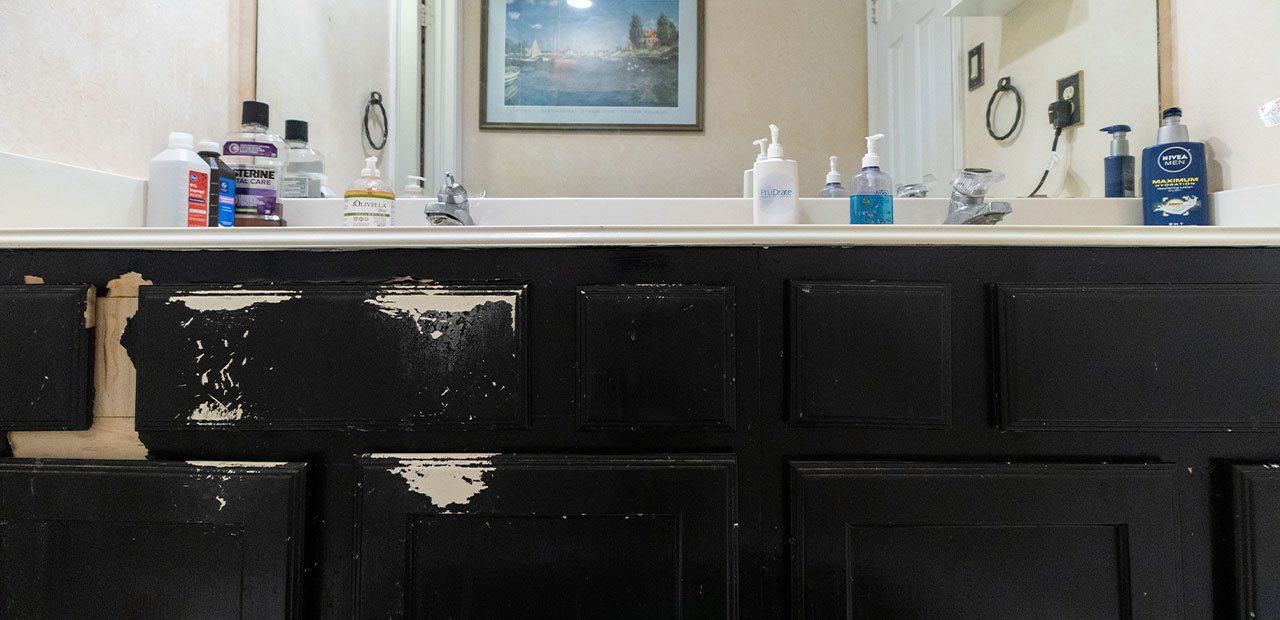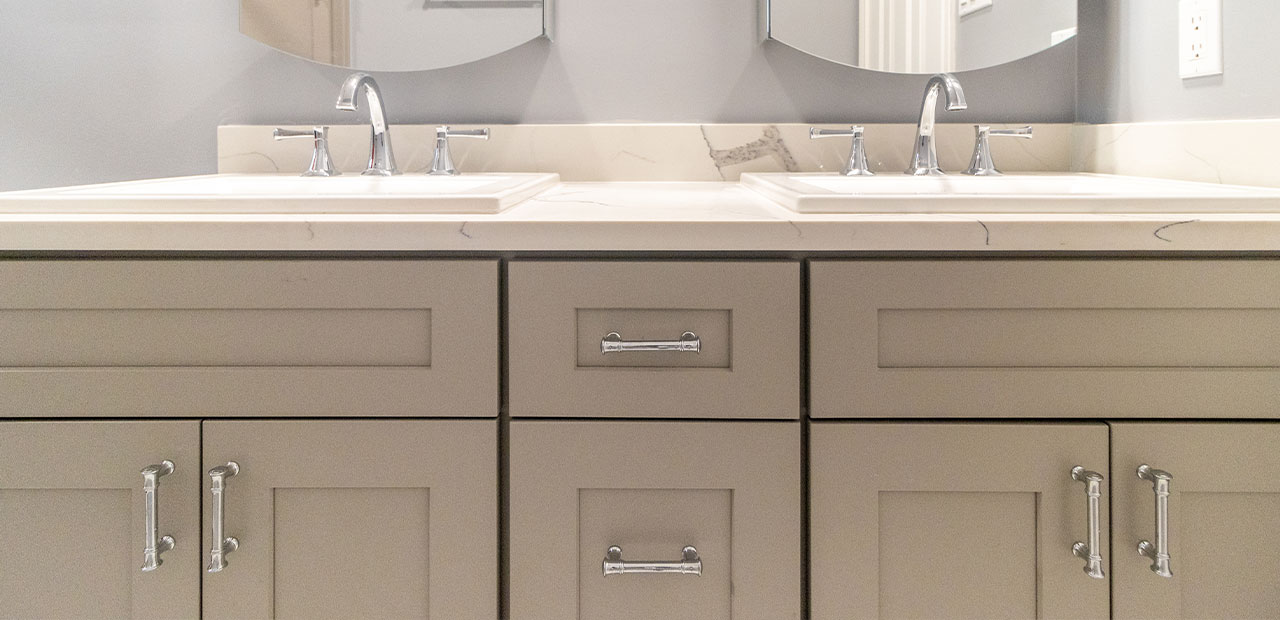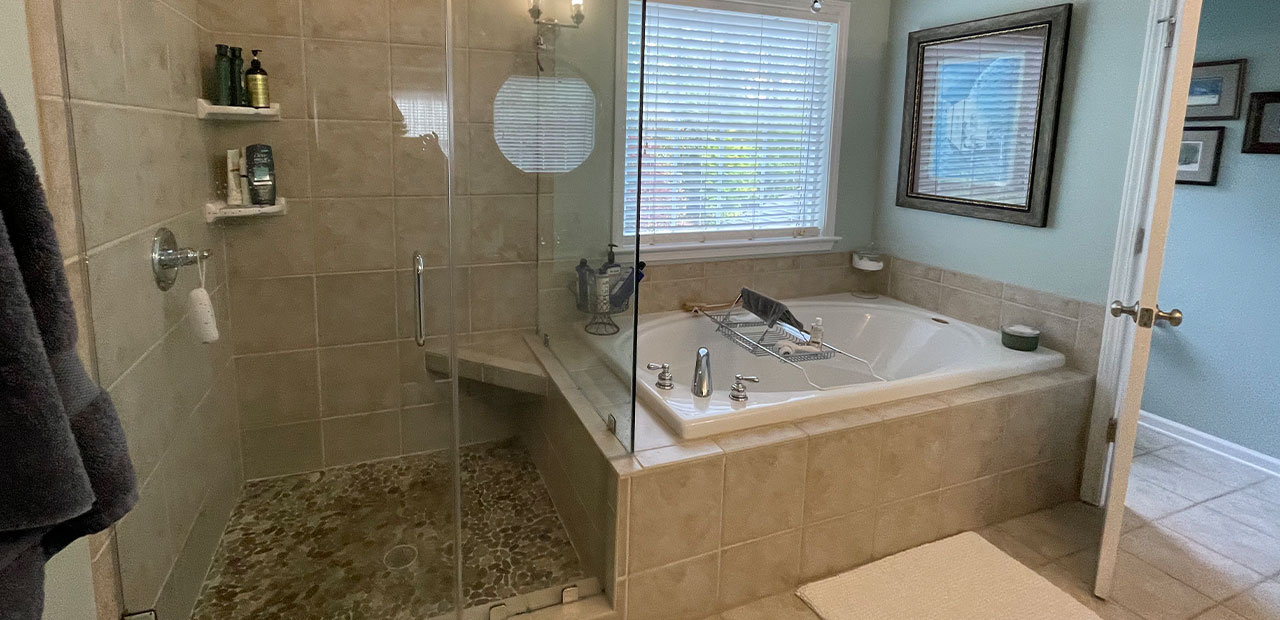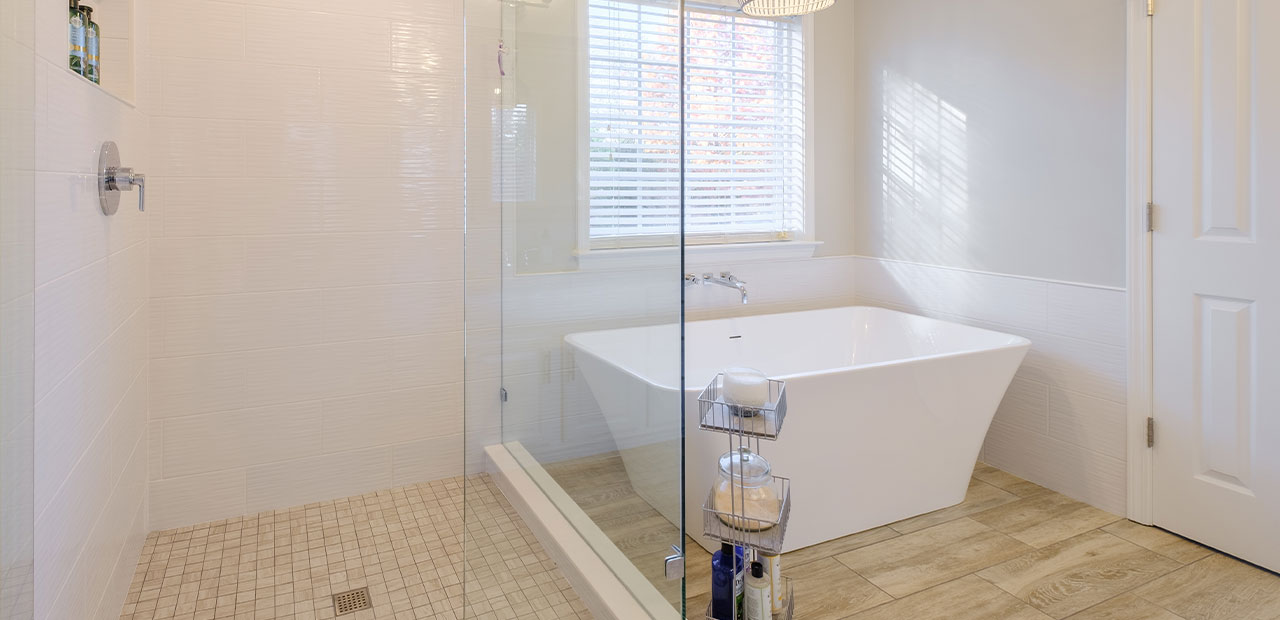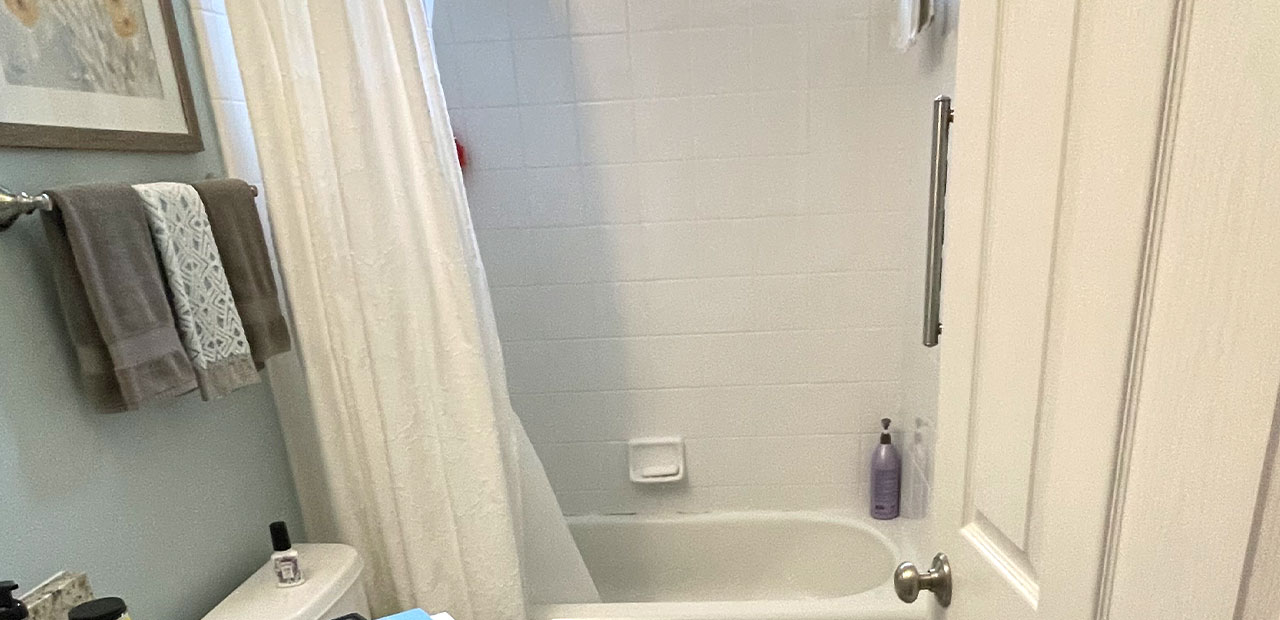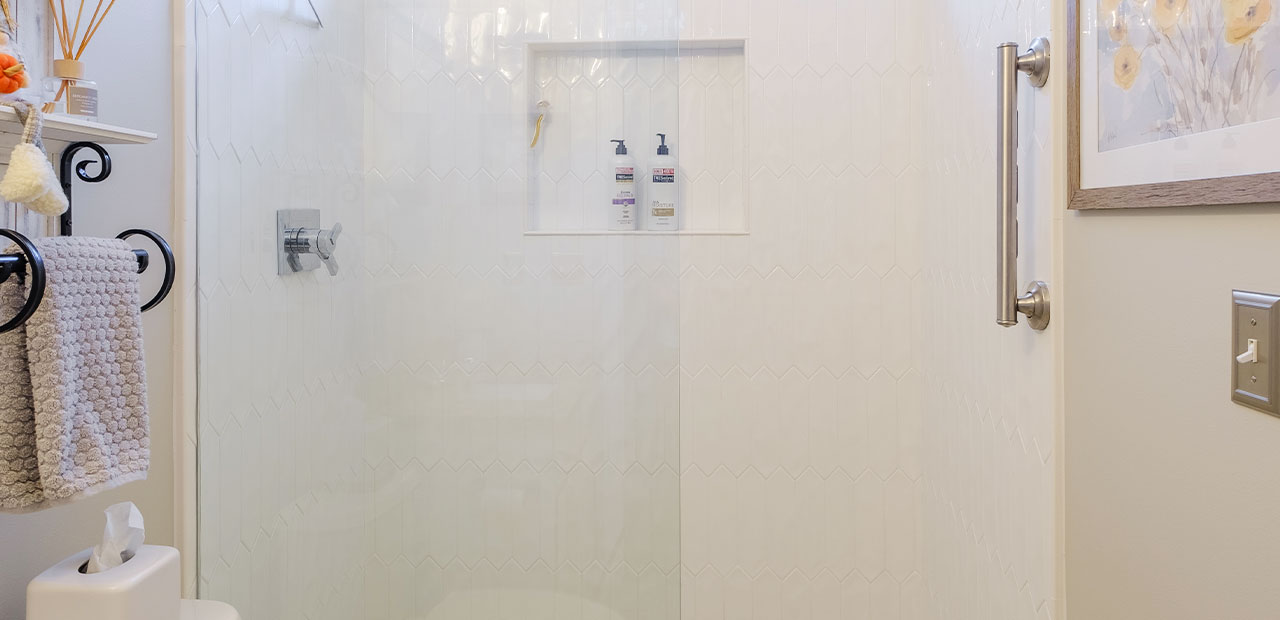 This Indianapolis, IN bathroom space was bland and lacking any real style or personality. With the addition of a new vanity and sink, and boarding and two-tone color on the walls, the newly renovated half bath looks straight out of Magnolia magazine.
It was out with the dated bathroom trends and in with the new for this Katy, TX home. The once popular jacuzzi tub was replaced with a sleek new free-standing tub and white shaker vanity with a marble waterfall countertop to match. Additional upgraded elements included a lighted mirror, above counter sink and wall mount for a TV!
A complete transformation for the en suite. The walk-in shower was increased in size and updated with a rain showerhead, built-in bench and gorgeous new tile work in bold black and white pieces. Classic white shaker vanity doors and a pre-lit mirror balance out the dark elements of the shower.
A total refresh was given to this family bath. An updated double vanity with new counters, sinks and hardware gave new life to the space. Knocking out the divider wall and converting the tub to a walk-in shower completely opened up the room.
Tub to shower conversions like this one in Sugar Land, TX are a popular demand. The dated tub and surrounding tile were upgraded to this beautiful, spacious walk-in shower with handles and bench for some accessibility and styled with marble patterned large tile and stone-like floor tiles. The addition of a window added natural light to the new area.
This Charlotte, NC bathroom completely encompasses the "spa-like oasis" feel. The old slide-door shower and jacuzzi tub were swapped for a bigger walk-in shower and free-standing tub. New paint, flooring and tiling in fresh light colors completed the transformation that left the bathroom space feeling like a brand-new home!
An updated vanity can make all the difference in the bathroom. This plain oak vanity was traded for style with smoky maple shaker doors and matte black hardware. New sinks and quartz countertops completed the look.
A well-loved vanity was brought back to life with updated doors and hardware, counters, sinks and mirrors. A fresh coat of paint on the walls rounded off the new tranquil space.
While this bathroom was completely remodeled, the final product was a simple and light space. A refreshed walk-in shower and sleek free-standing tub have an inviting yet minimalistic feel. All of the light and white elements made for a well naturally lit room perfect for relaxation.
Another tub to shower conversion to make a larger, more functional space. Recessed shelving in the shower walls made for better toiletry storage, and the switch from shower curtain to a clear shower door gives the illusion of a bigger bathroom!