Complete Bathroom Remodels
Time to upgrade your bathroom? Whether it's time for an aesthetic overhaul, increased space, or more functional elements - Bath Tune-Up is the place to call. Our professional bathroom remodeling team will take your space from old and outdated to clean and current. From simple bath updates to a floor-to-ceiling makeoverm our team is here to help. When remodeling a bathroom, we provide comprehensive services including tile installation, a new bathroom vanity, new countertop, faucet replacement, lighting improvements, shower remodeling, bathtub remodeling, tub to shower conversions and more.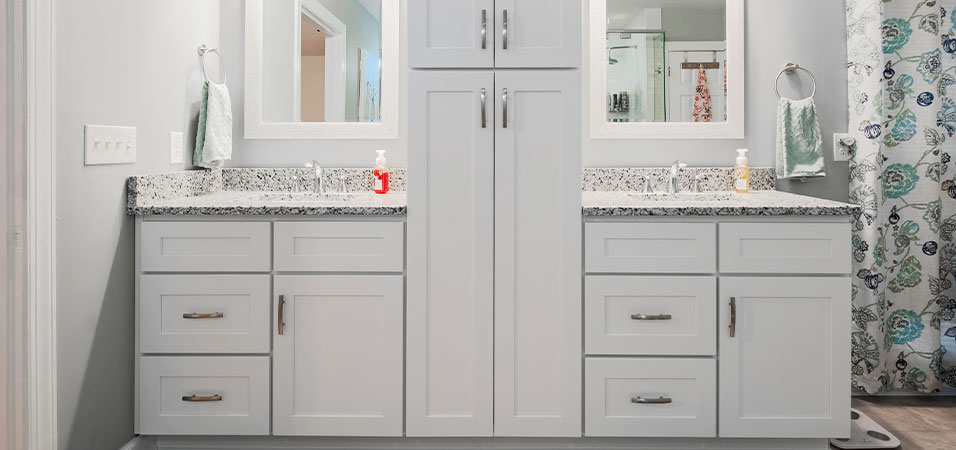 Either by choice or necessity, sometimes only new will do! We'll take your bathroom back to square one. Our team will handle the entire project from floor to ceiling.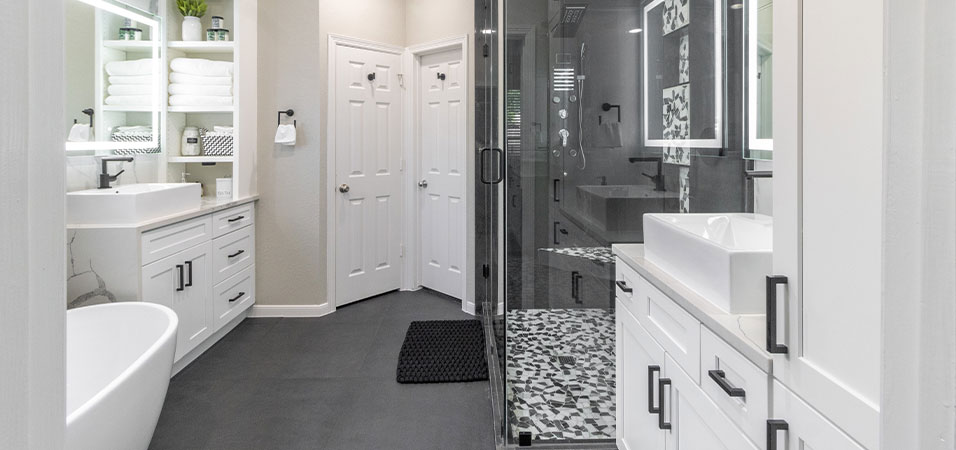 Gearing up for the day or winding down – you spend a lot of time in your bathroom space. Let our team help you achieve your dream bath.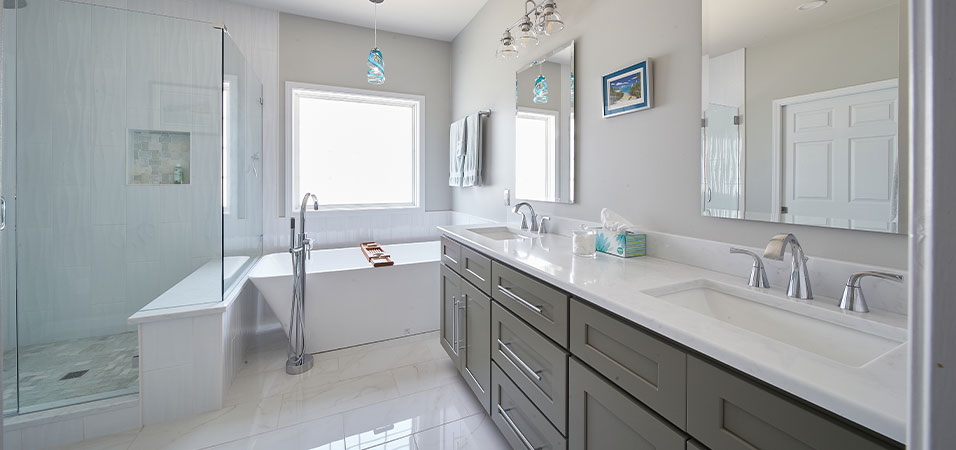 With over a dozen curated collections, you can create your perfect space without the overwhelm of dozens of decisions. We make bath remodels simple.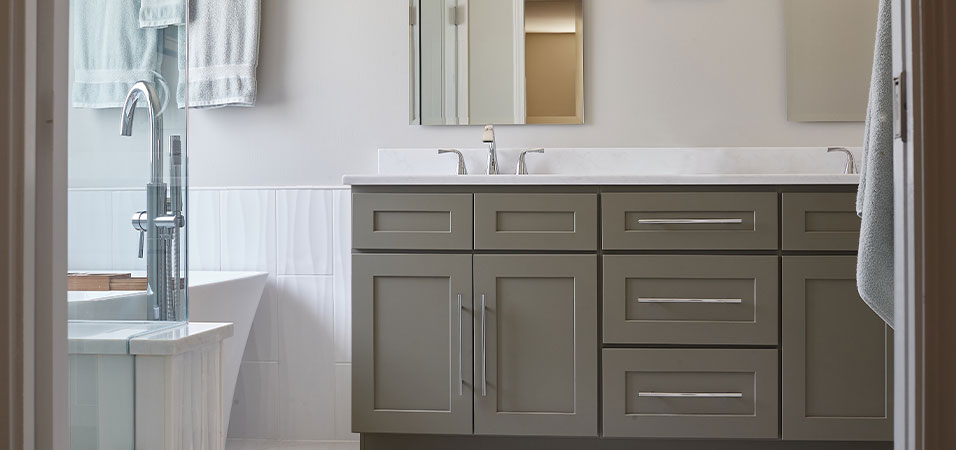 Is your bathroom spa-like or blah-like? When done properly, a bath remodel makes your home more enjoyable and can prove to be a valuable investment.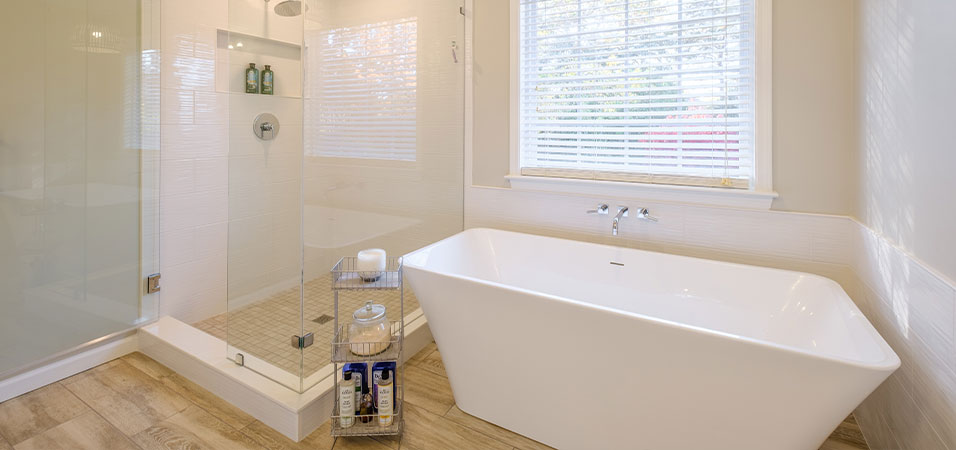 The idea of a full bathroom remodel can sound scary – but it doesn't have to anymore. We've streamlined the process so you aren't overwhelmed by options.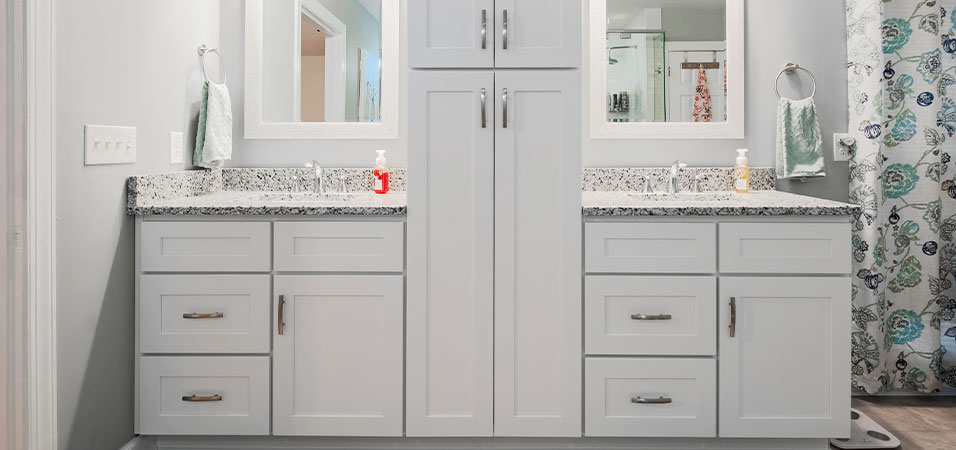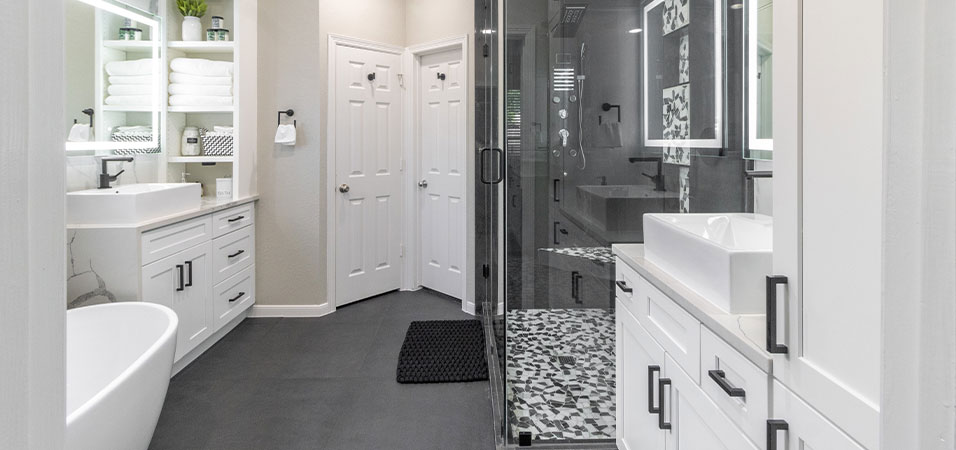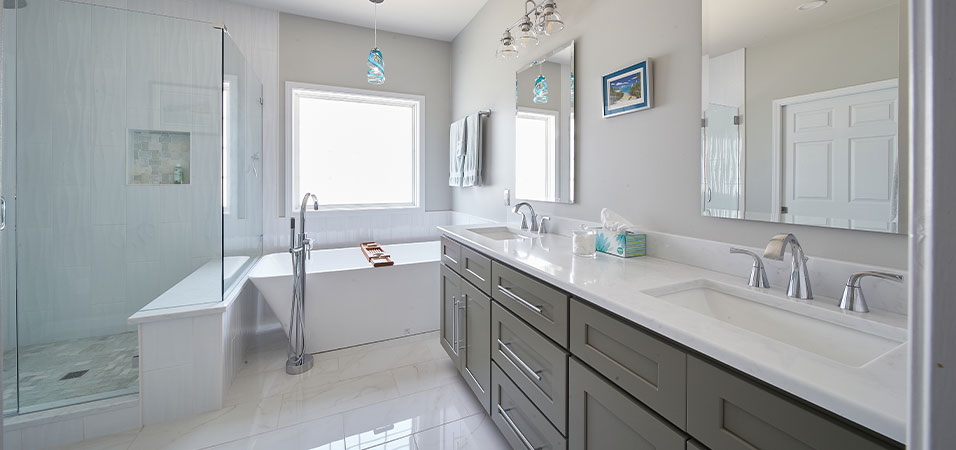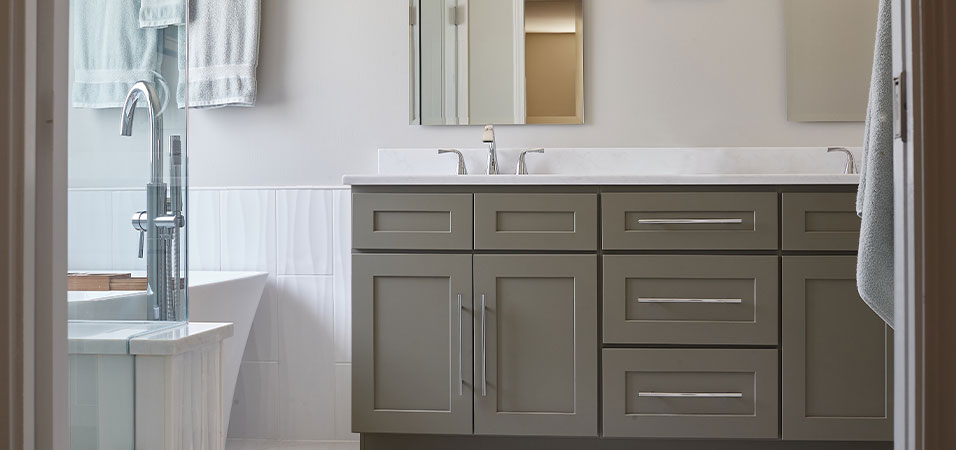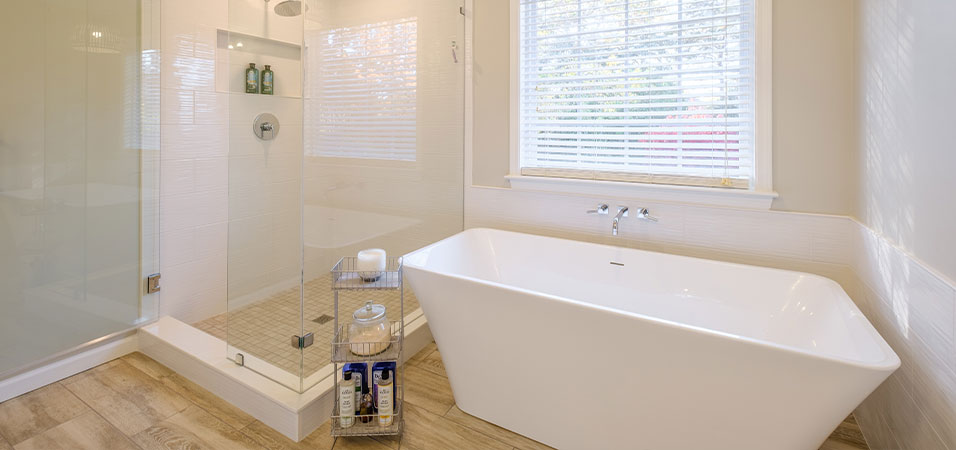 Full Bathroom Remodeling with Our Collections
Whether you love a rustic, industrial, glam, or bright and airy design, our team will provide you with the right cabinet and hardware options to complete your renovation. Our curated collections can help guide your design choices and make the process less overwhelming with pre-selected sets hand-picked from our design team.
Bathroom Cabinet Installations
If you're tired of looking at those same old bathroom cabinets, let Bath Tune-Up help. Our team provides full-service cabinet installations and will work closely with you to create a cabinet space that is perfect for your bathroom. Regardless of whether you envision a bathroom that is modern and industrial, cozy and warm, or anything in between, our bathroom remodeling contractors are dedicated to ensuring that your cabinet renovation is completed perfectly.
View More Bath Remodels
Modern Enhancements
A perfect blend of both modern and industrial elements allows our team to create genuinely eye-catching spaces. Geometric shapes and textures add interest to industrial-style black fixtures and clean, modern lines, giving our finished bathrooms a wonderfully sleek look. These modern industrial elements can also be accented with wood and natural colors if you are looking for a warmer bathroom space.
More of Our Designer Collections