Bathtub and Shower Conversions
Bathroom Conversions
Do you love a long soak in the tub or does a hot shower do the trick? Everyone has a preference when it comes to bathing, which is why we offer both tub to shower and shower to tub conversions.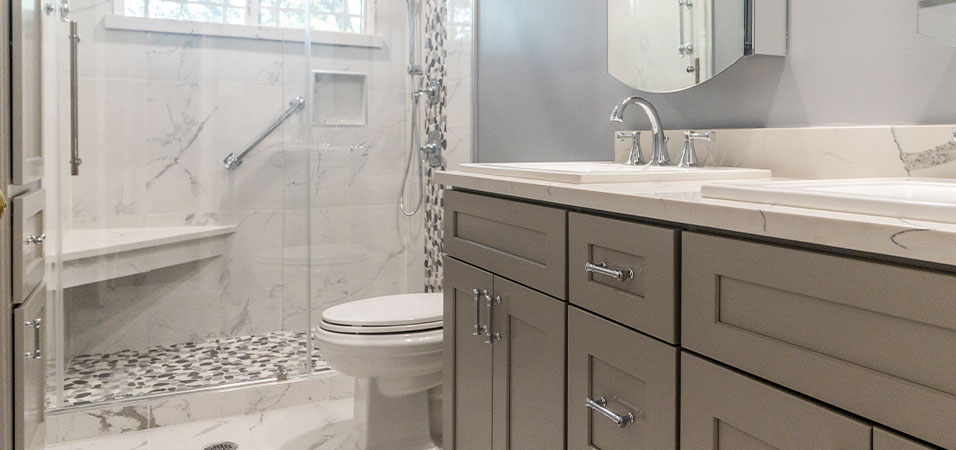 Conversions from tub to walk-in shower is a popular trend for homeowners who value accessibility, space, and style.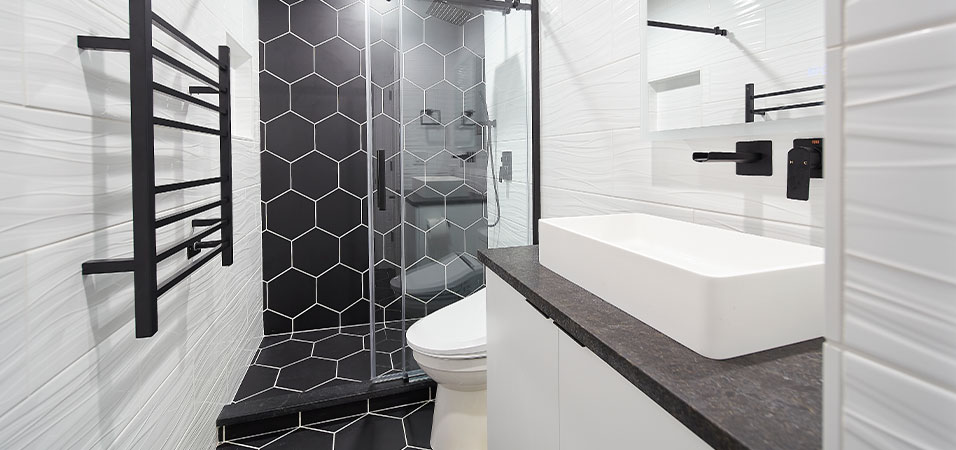 From bland to bold, our team can convert the look and feel of your bathroom along with the transformation from tub to shower, or vice versa.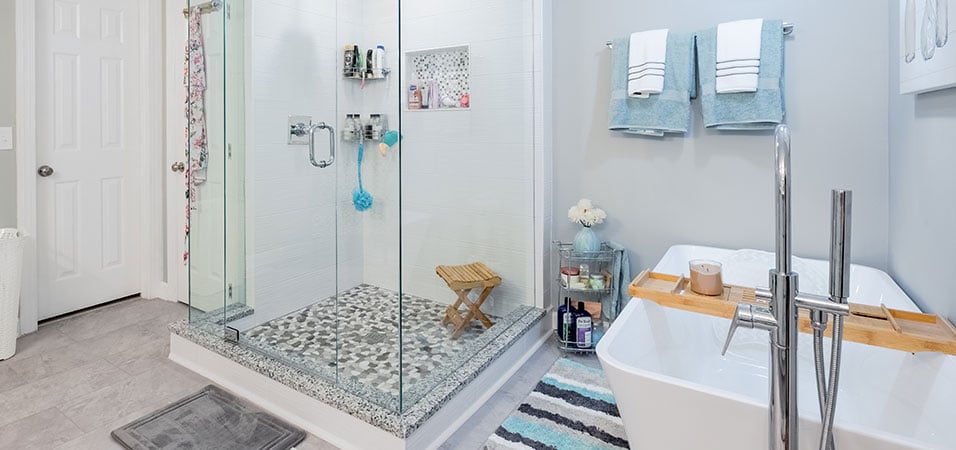 If you are looking to maximize your space, you may want to consider a tub to shower conversion. Prefer to have a tub or combo? We have options for every home and need.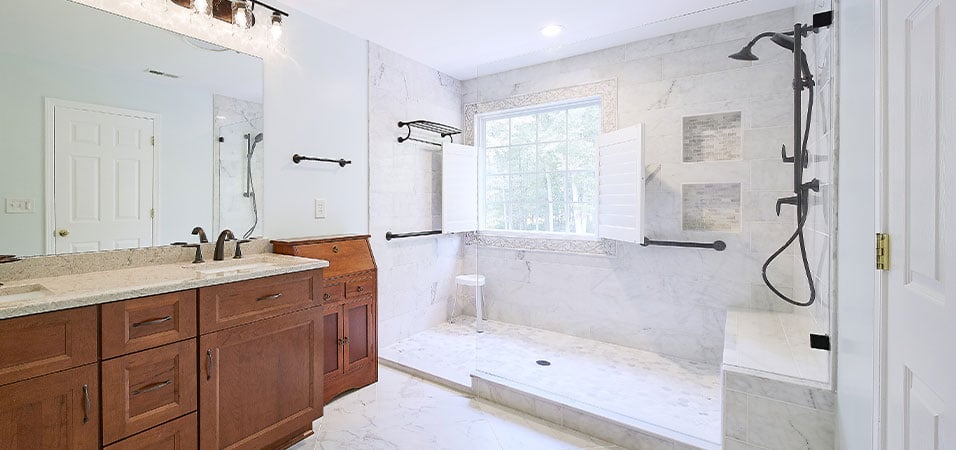 Tub to shower conversions often open up the bathroom space and have the added stylization of floor and wall tiles.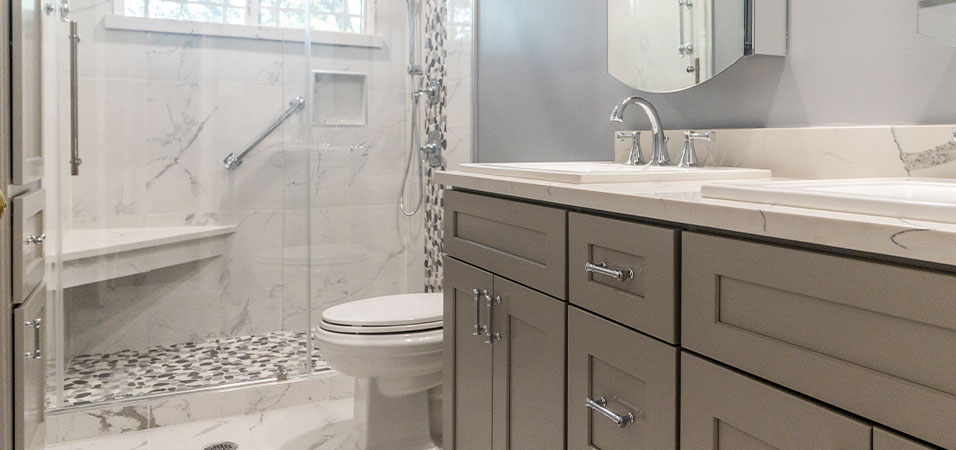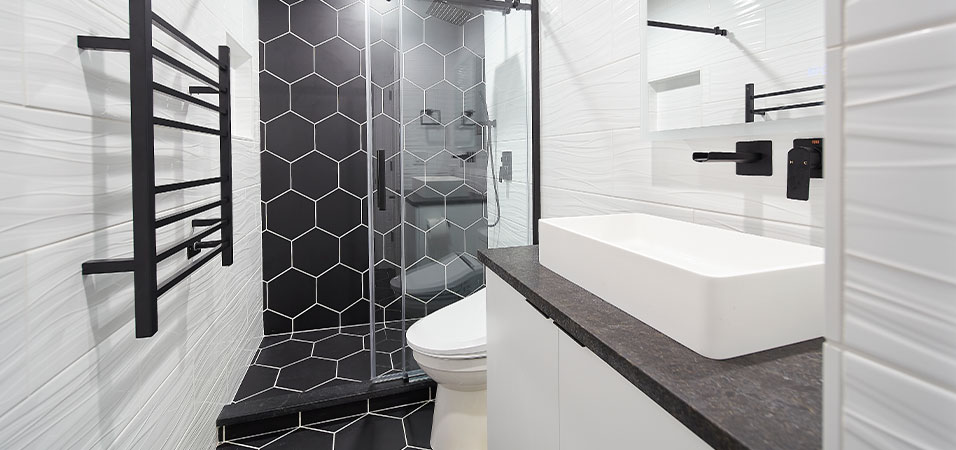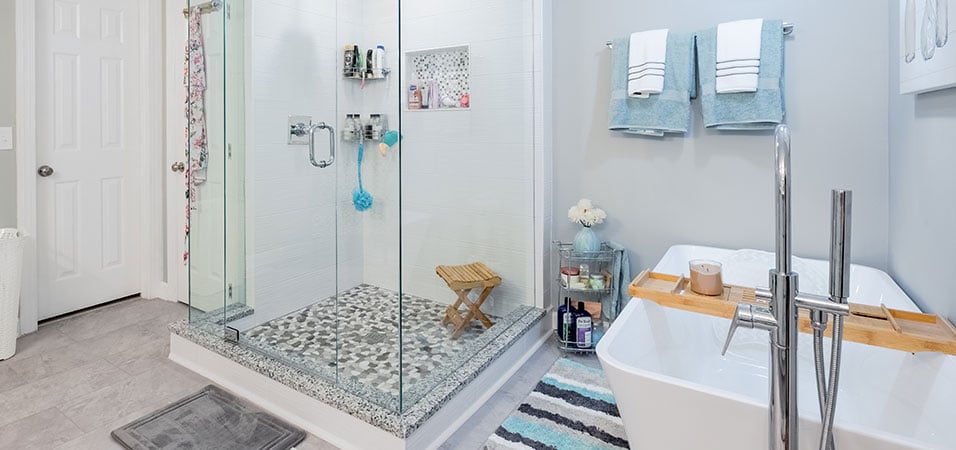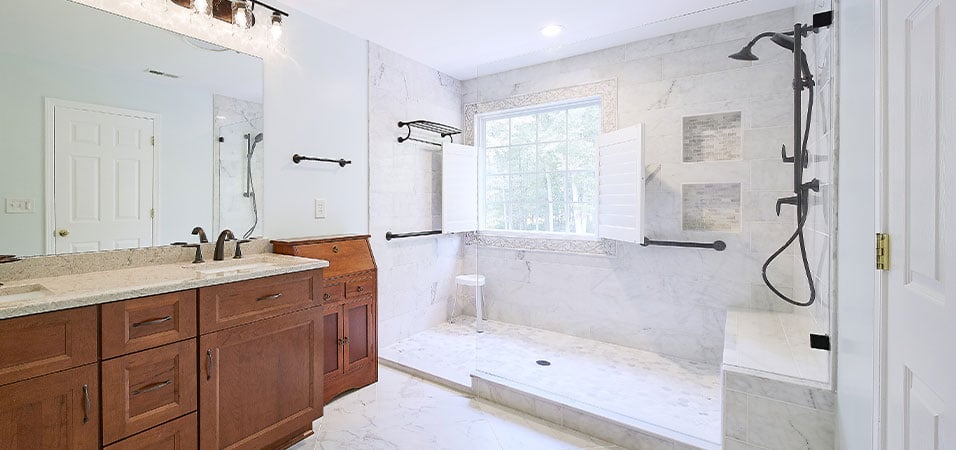 Conversions
Do you love to linger in the tub, or would you rather take a brisk shower? Everyone has a preference when it comes to bathing, which is why we offer both shower to tub and tub to shower conversions.
Bathtub to Shower Conversions
If you are looking to maximize space in your bathroom or reduce your water consumption, it may be time to replace your tub with a shower. Converting a bathtub to a stand-up shower can free up valuable floor space, making your bathroom almost unrecognizable. Our wonderful tub to shower conversion company can explain the many different options that you have to design the perfect space for you.
Shower to Bathtub Conversions
Whether you need a bathtub to keep your little ones clean or you're finally realizing how much you deserve a relaxing bubble bath, we can help with a professional shower tub conversion. Our team strives to help clients find the perfect tub to fit their needs, space and style. If you're ready to start soaking your troubles away or you need to trick your kids into enjoying bath-time, a shower tub conversion is for you.
Modernize Your Space for Now and the Future
As homeowners have been choosing to stay in their homes longer, multi-generational design has become a fast-growing trend in bath remodeling. Stay current by removing tubs and updating showers to include low thresholds, bench seating or open alcoves. These are all modern design elements that also prepare the space for the future. You don't have to sacrifice design or beauty in order to have accessibility and ease of use!
More Shower Conversions
Aging in Place Remodels
At Bath Tune-Up, we also offer aging in place bathroom remodel service for those who need extra accessibility features. Our team can install a wide variety of accessibility features to your bathroom, including walk-in showers with seats, handrails, height adjustments, bathroom grab bars, and any other modifications that will ensure a safe bathing experience for you and your loved ones. We do all of this while still highlighting the beautiful modern design elements that will enhance your bathing experience and add value to your home. Contact Bath Tune-Up today and let us Tunify your bathroom space!