Planning a Safer Bathroom for Kids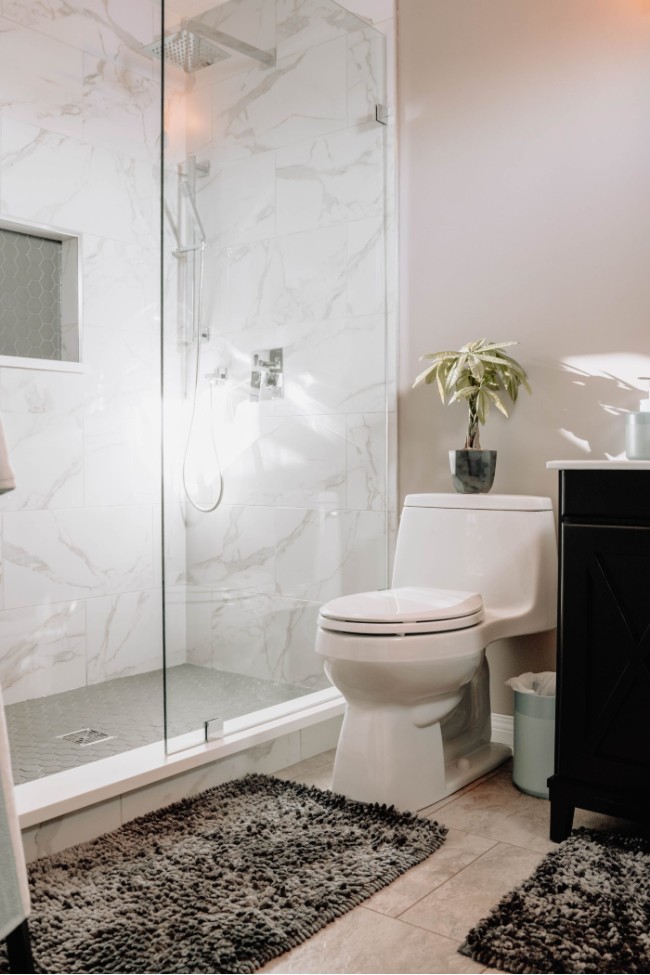 When you're planning a bathroom for the kids, or thinking about how to make a family bathroom more kid-friendly, put child safety at the top of your list. Add these ideas to your bathroom makeover:
On the floor
Remodeling? Choose flooring with care. Smooth tile can be slippery compared to textured flooring, especially when wet. You can add bath rugs for better footing, but be sure rugs have a non-slip backing.
In the tub
Most parents know that a non-slip tub mat, or a set of stick-on decals designed to prevent slips, helps keep kids safe. But have you added a faucet cover? These covers prevent little ones from conking their heads on tubs' metal faucets. Covers come in designs like elephants or hippos, so they add fun as well as safety.
Tap water can scald the skin, so the National Institutes of Health recommends setting your water heater temperature below 120 degrees F. If adults prefer hotter water, there's an alternative to resetting the water heater: Install anti-scald valves on showerheads and sink faucets.
Around the toilet
Toilets are drowning hazards. At a cost of around $10 and up, a simple toilet lid lock is an inexpensive but essential safety tool. Lid locks are quick and easy for adults to disengage when they want to use the toilet.
Around the sink
Invest in a sturdy step stool so kids can reach the sink. A stool should have a non-slip base and enough heft to stay put.
Keep electrical items like hairdryers, curling irons, and electric toothbrushes unplugged and stowed away.
If you keep medications in a bathroom cabinet, move them to a high shelf, get a locking medicine cabinet, or just move them to another kid-safe place in the house. The moisture in bathrooms is bad for medications anyway. The same goes for razors, cleaning chemicals, and other potentially hazardous items: Move them out or lock them up.
On the walls
Think like a kid. Towel rods sure look like tempting monkey bars. Mount towel bars high enough so young adventurers won't test them out.
If you've got freestanding storage units in the bathroom, anchor them to the walls just as you would anchor a dresser or TV stand in other rooms. Kids can climb on a dresser, turn it over and get injured or worse. Think about a bathroom storage unit the same way. It's easy to tether furniture to walls with childproofing kits.
For help designing bathrooms with kids in mind, talk to a Bath Tune-Up expert today.