Is Your Shower Starting To Look Dated Or Worn Out?
Maybe it's always been too cramped and lacks storage. Maybe you're just ready for better, brighter and newer! At Bath Tune-Up, our team of professionals is ready to help. Every homeowner is different, which is why we have a variety of style and color options to suit every taste. Our experts can help narrow down the choices based on your wants and needs so you're not overwhelmed with endless decisions. We can take your tired shower and add spa-like enhancements or improve the accessibility and functionality of the space: Bench seating, storage niches, grab bars, rain head showers and more.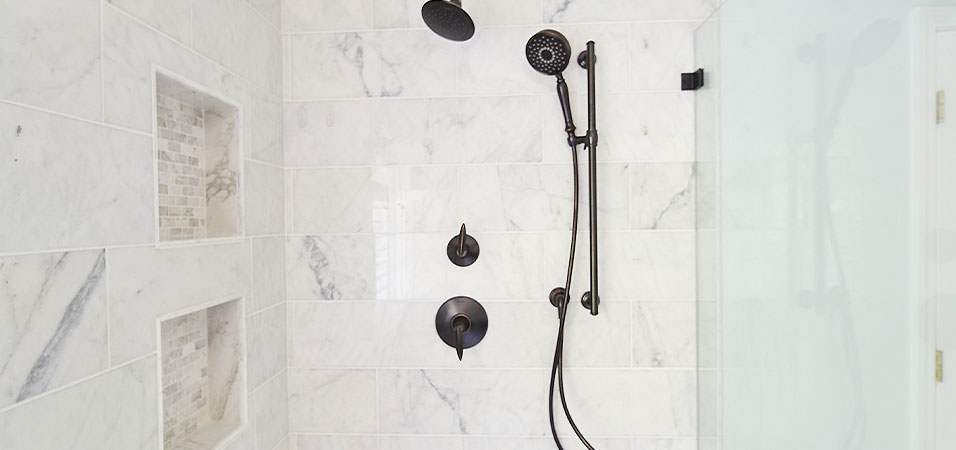 No more settling for the standard shower. Our team is here to help you get the most out of your space.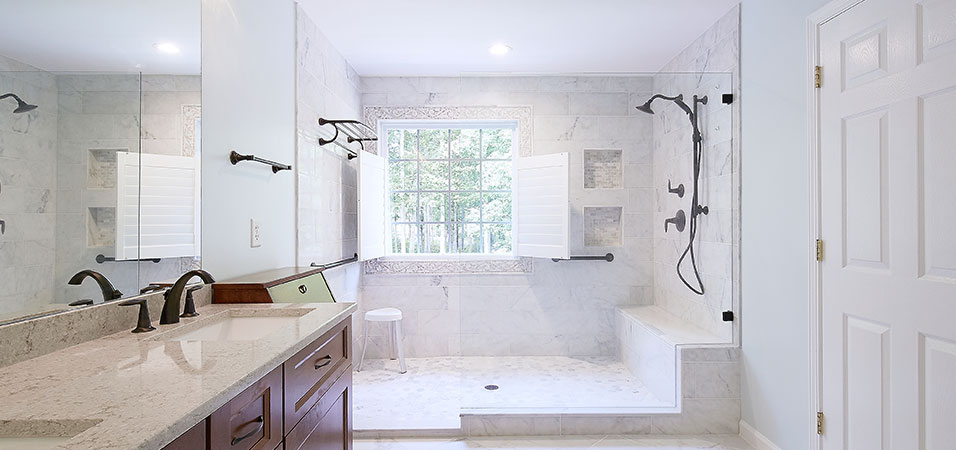 Love your bathroom again, get the shower you've always wanted without the stress of a typical remodel.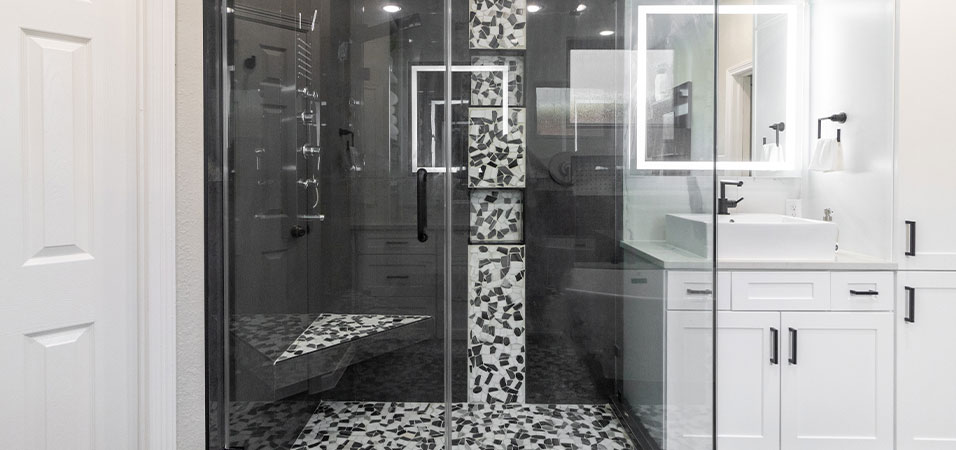 Go bright, go bold. We have a set of curated collections to inspire the look of your shower and bath space.
We can help you add spa-like features or simply improve the accessibility and functionality of your shower.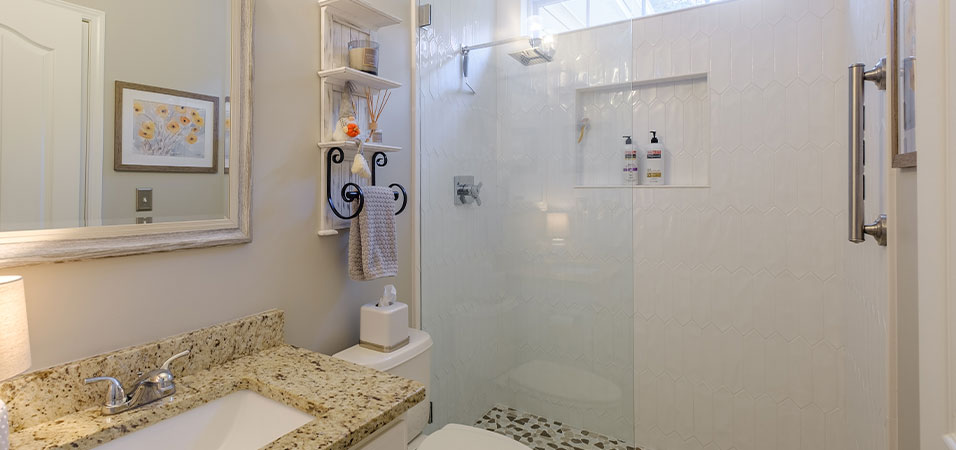 Whether a full remodel is needed or change to the shower, our team is here to help with your guest bath, en suite, or even kids' bath.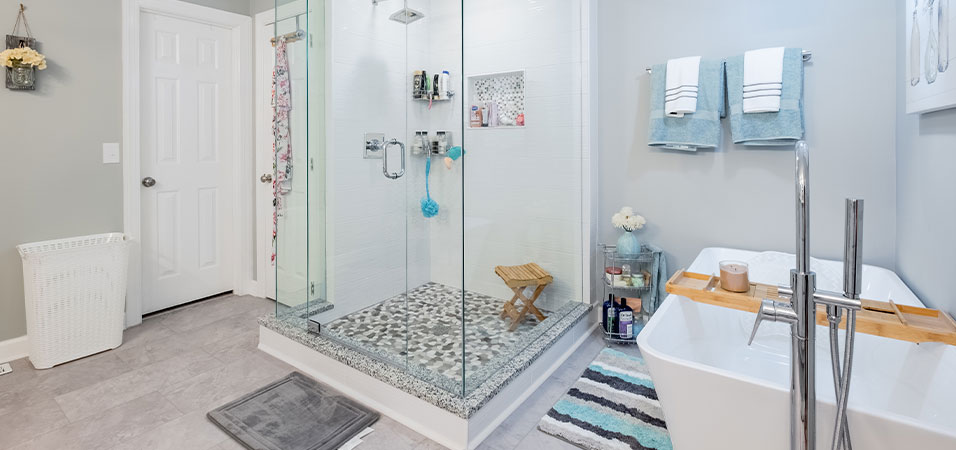 We offer shower features including bench seating, storage niches, grab bars, rain head showers, and more.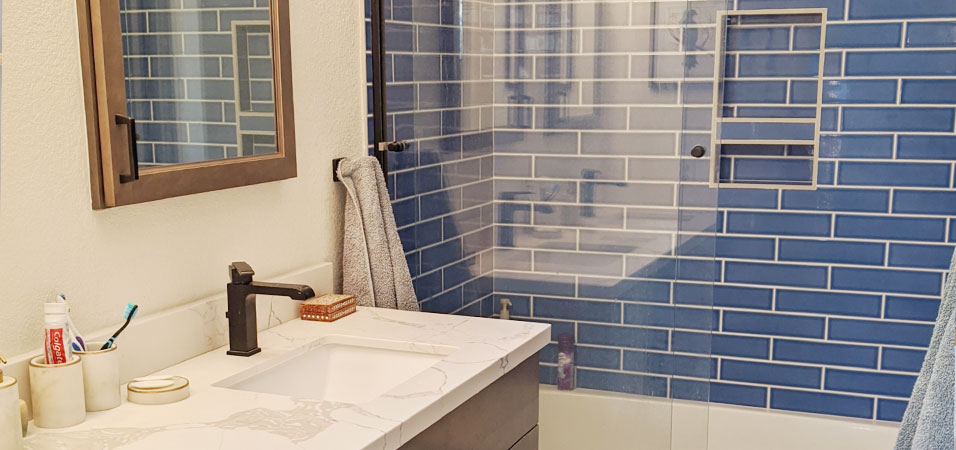 Take your tired and dated shower and make it something you love! We have styles and features unique to each of our clients.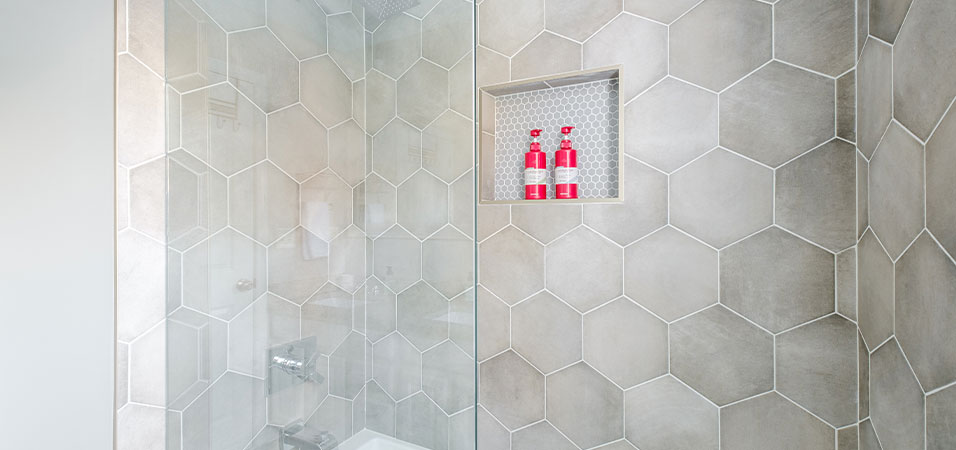 Your shower space should make you feel refreshed and relaxed. Bath Tune-Up is here to make your dream bathroom happen.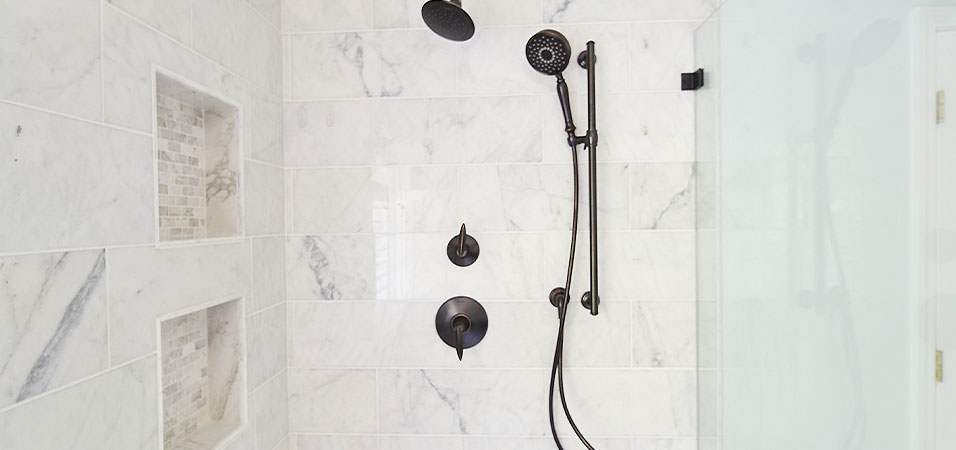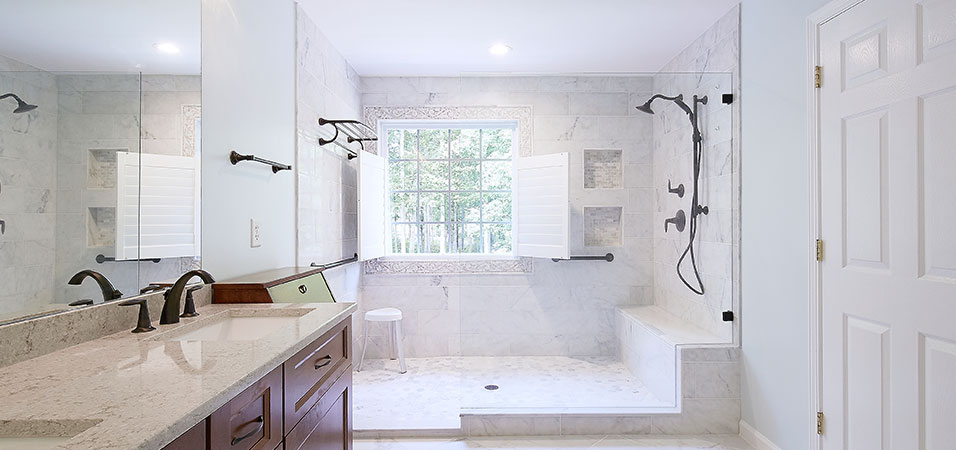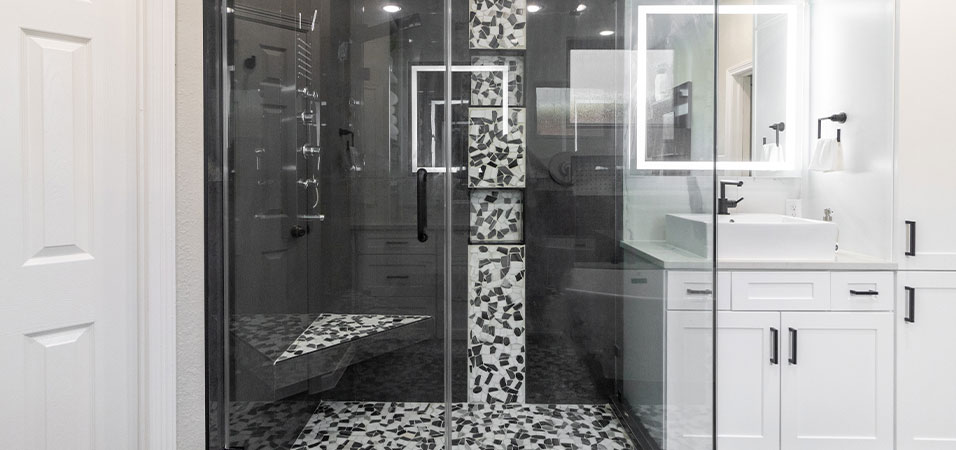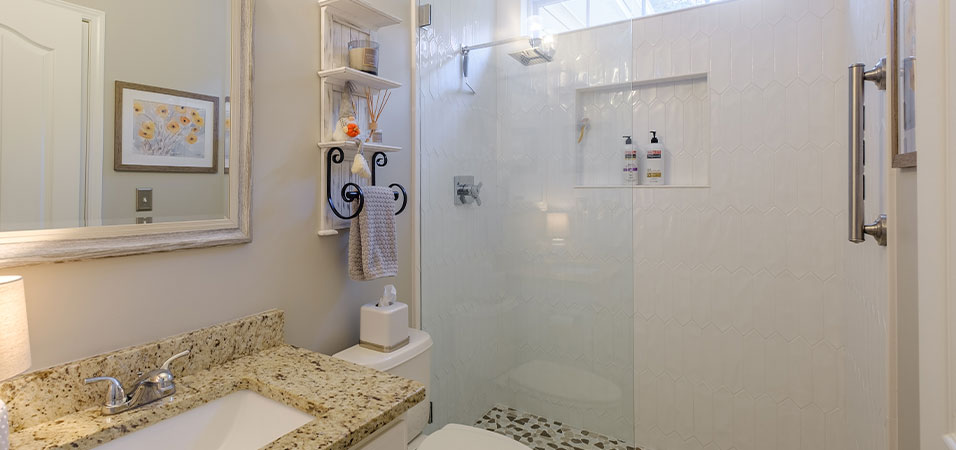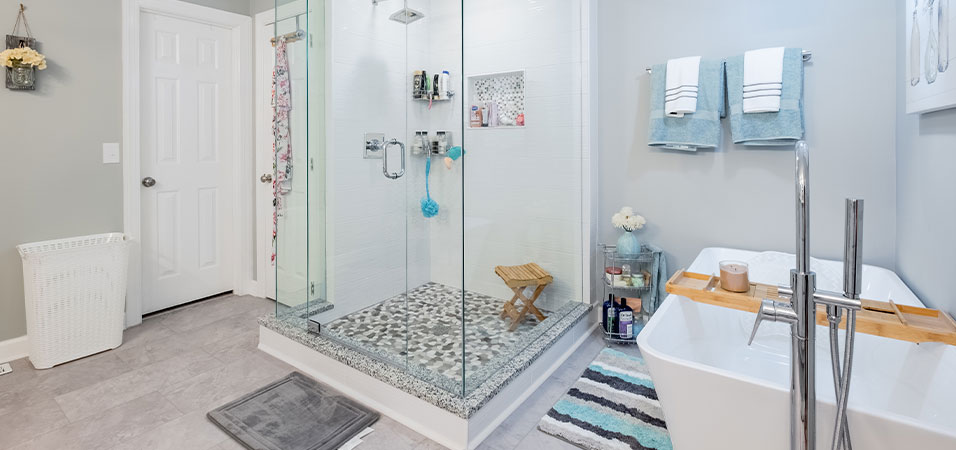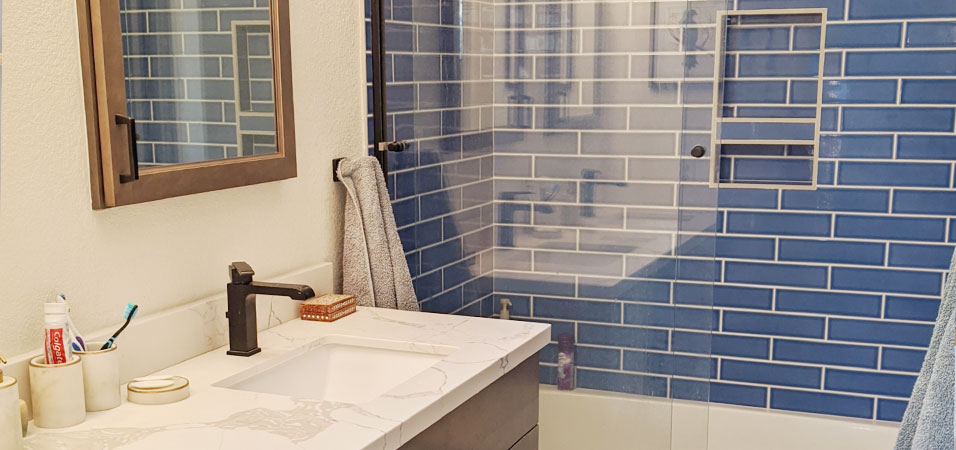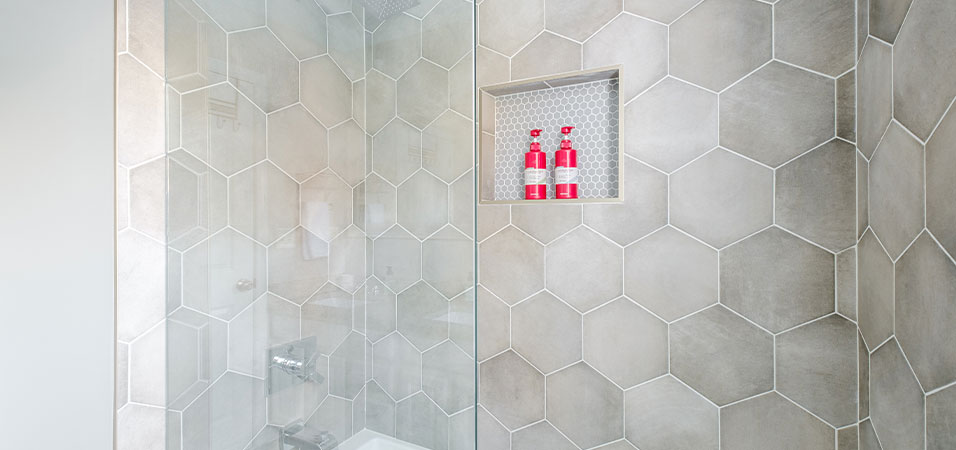 Time for a Shower Remodel?
The shower space shouldn't be one size fits all – it should be tailored to the person using it. We have plenty of beautiful tile and material options to fit every style. Not sure where to start? Our curated collections can serve as design inspiration so that you can skip the typical overwhelm of a remodel. If you love having the latest features, we have you covered there as well. Storage niches, rain head showers and grab bars are only a few of our popular options. If you are an older adult who is aging in place, we can improve the functionality of your shower by installing a walk-in shower with a seat or bathroom grab bars to ensure complete safety and accessibility.
Frameless Glass
New shower enclosures can transform a bathroom from boring to glamorous. Frameless shower doors are popular for their clean and modern aesthetic. They are also easier to maintain and emphasize the design features in the rest of the bathroom. The experts at Bath Tune-Up can walk you through the pros and cons of both framed and frameless shower door styles.
See More Bath Remodels