Top Tips to Prepare for a Bathroom Remodel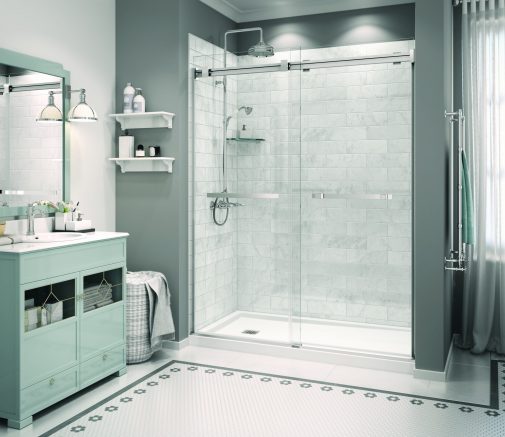 You're ready to remodel that old bathroom, so it's time to pick up the phone and call Bath Tune-Up—right? Hold on. Grab a notepad and think through these tips before you make that call. First, the big-picture considerations:
Before you fantasize about the bathroom you could have, take a critical look at the one you do have. List what you want to keep and what you need to change. Set priorities: Which changes are non-negotiable must-haves, and which are simply nice-to-haves?
Know your budget. It's tough to say no to a gorgeous tile you love, or to forego a wonderful spa tub, but you don't want to end up over budget. By working with a professional remodeler, you might be able to afford some special touches you want. You won't know unless you set the budget and consult closely before any work begins.
To save money and time, consider sticking to the bathroom's current footprint. Relocating the toilet, sink, shower or tub can require moving plumbing, which increases your costs. But if changing the footprint would make your bathroom truly more functional and useful in the long run, revisit your budget. Would it be smarter to do a more involved renovation if the budget allows it?
Consider your family's future. If you plan to stay in your house and "age in place," or if an older relative might join your household someday, why not remodel with accessibility in mind? Doing so saves the expense and disruption of remodeling later. Think: Walk-in showers, easy-grip faucet handles, higher toilet seats, and a wider door to accommodate walkers or wheelchairs.
Should you remodel with future buyers in mind? If you plan to move within about five years after remodeling, consider choosing timeless, neutral colors and styles with broad appeal. If you figure you're staying put longer, remodel to suit your own tastes—after all, you have to live with this bathroom day to day. After about seven years or so, styles shift, and a future owner is likely to alter the space anyway.
Plan how you'll cope while the bathroom is out of service during the remodeling work. You'll need for your whole family to use another bathroom temporarily. You might need to schedule bathroom use, or put toiletries into baskets for family members to carry in and out of the bathroom to avoid clutter.
With those questions out of the way, consider these more detailed choices:

Lighting, Ventilation, Plumbing
It's easy to think of lighting just as choosing good-looking fixtures, or plumbing as deciding whether to install two sinks or one. But these systems are about more than looks.
Be sure to create a lighting plan: Do you need task lighting, to see better in the mirror? Will current light fixtures need to be relocated to accommodate changes like a new medicine cabinet?
Will you need to upgrade or relocate the ceiling exhaust fan?
Is there a window in the bathroom (a big plus both for light and for natural ventilation) and does the window need alterations like frosted glass, or a damp-proof vinyl window frame?
Should you replace the existing unseen plumbing? Install 2" wide drain pipes rather than the typical 1.5" wide drain pipes. The cost difference is negligible and the larger pipes mean less potential for clogs, especially in a bathroom used by several people.
Vanities and Sinks
Double vanities with two side-by-side sinks make a high-traffic bathroom easier to use. Going from one sink to two can mean extra plumbing work, so plan ahead.
In a small bathroom, consider moving the sink to a corner, to free up floor space.
Setting a single sink off-center in a vanity gives you more counter space than a center-set sink.
Showers and Tubs
Free-standing tubs are a big trend right now, but don't stick a new tub in your bathroom solely because tubs look great in design website photos. Ask yourself if you'll really use a tub or if a new, improved shower is a better choice, considering how you use your bathroom.
If you do use a tub—or want to start using one—you have more choices than ever, including compact tubs for small bathrooms.
Plan a shower remodel with care. Tiled showers require different and longer prep work compared to vinyl shower stalls, and tile can be more expensive.
Would built-in niches, shelves or seats make your shower more useful? You'll need to decide before your remodeler starts work on a new shower.
Toilets
Is your current toilet round or oblong? Is there enough space in front of it for users to sit without feeling crowded? Consider changing the toilet shape (yes, there really is a difference) to gain some room.
Should you position the toilet so it's not visible through the open door? If you're already moving plumbing, think about whether you can situate the toilet out of the line of sight. While this isn't essential, it can be a plus if you sell the house.
After you've done your homework, call on your local Bath Tune-Up experts to help turn these tips into a plan for your new bathroom.