Take Your Bath Remodel the Next Level with These Must-Have Accessories
A bathroom remodel is an exciting journey to transform your daily rituals and create a space that is not only functional but also a luxurious retreat. While you may mainly focus on the design and appearance of the space, the addition of thoughtful and practical accessories can really take your bathroom remodel to the next level. From enhancing storage to improving convenience and aesthetics, here are some must-have accessories to consider: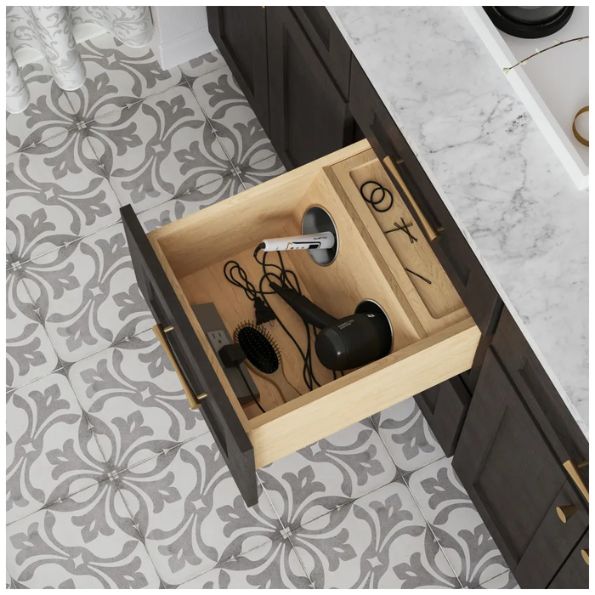 1. Vanity Organizers
One of the essential elements of any bathroom remodel is a well-designed vanity. To keep your countertop clutter-free and organized, invest in vanity organizers. Drawer dividers, built-in trays, and pull-out organizers can help you efficiently store and access your toiletries, makeup, and grooming tools – you can even get powered drawers complete with plug-ins.
In addition to vanity organizers, consider including drawer and cabinet organizers throughout your bathroom. These compartments can help you keep your bathroom essentials neatly arranged and out of sight.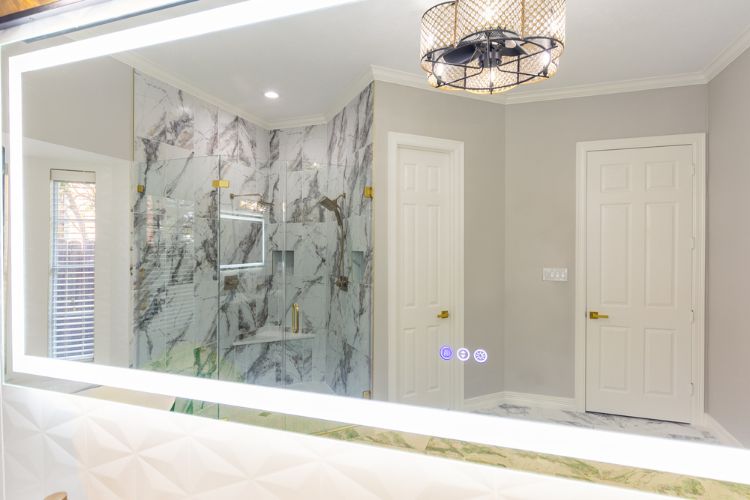 2. LED Mirrors
Rethink the uses of your mirror with an upgrade. Go with a mirror that has built-in LED lighting, Bluetooth speakers, temperature displays, and defogging capabilities. They bring modern functionality and convenience to your bathroom space. Another option for an elegant touch of modern design is a backlit mirror.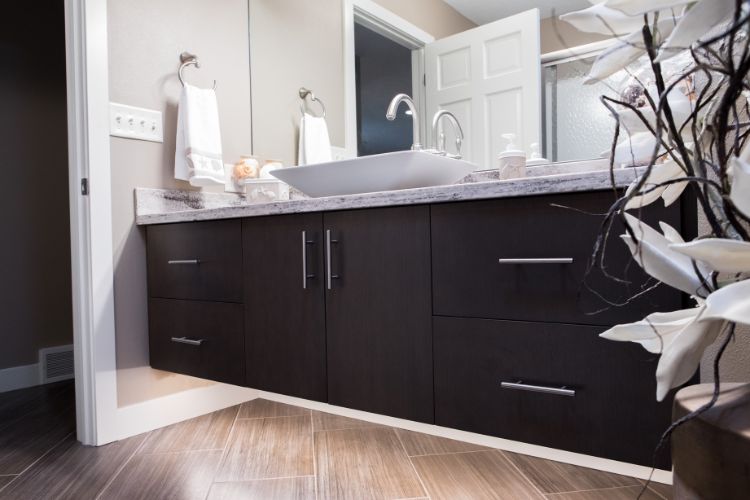 3. Under-Cabinet Lighting
These subtle lights not only enhance the aesthetics but also provide a soft glow that's perfect for night-time bathroom visits without the need for harsh overhead lighting. They are an easy-to-add feature to any cabinetry.
4. Towel Warmers
Indulge in the luxurious comfort of warm towels with a towel warmer. These devices can be wall-mounted or freestanding and come in various sizes to accommodate your needs. Stepping out of the shower into a toasty towel is a small pleasure that can make a big difference in your daily routine.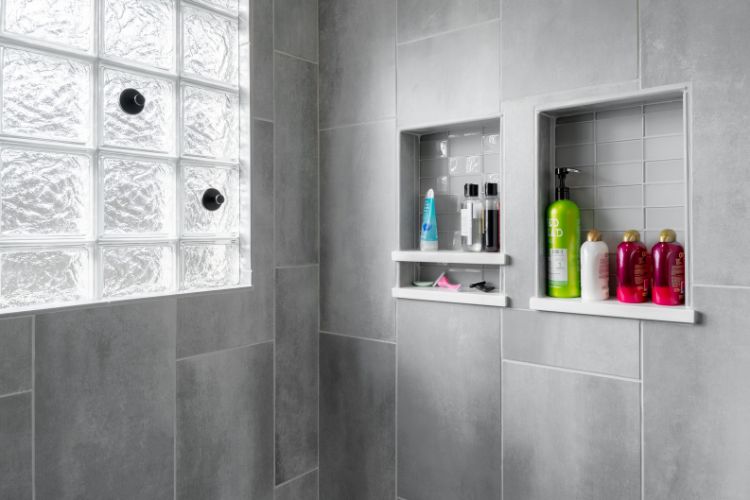 5. Shower Niches
The addition of a niche in place of your typical shower caddy is a sleek way to provide needed toiletry storage without compromising space.
6. Heated Floors
Experience the ultimate in comfort with heated bathroom floors. Radiant floor heating can make your bathroom feel cozy and inviting, especially on chilly mornings. It's a worthwhile investment that adds a touch of luxury!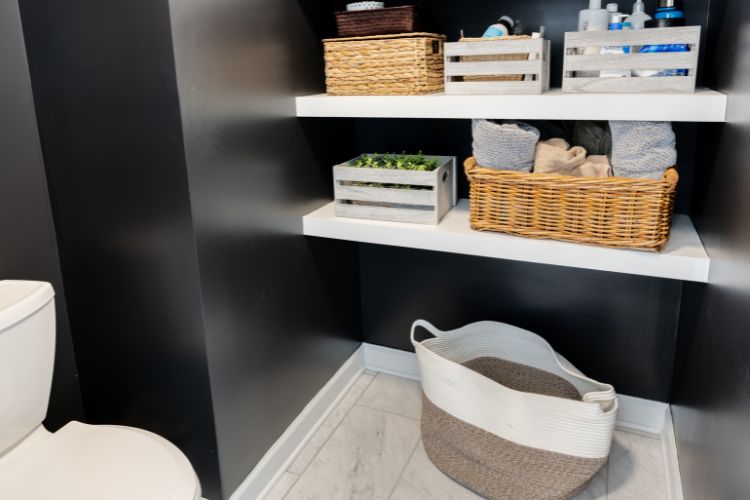 7. Floating Shelves
Floating shelves offer a stylish and space-saving storage solution. Whether you want to display decorative items or keep everyday essentials within reach, these shelves add a contemporary flair to your bathroom while maximizing storage capacity.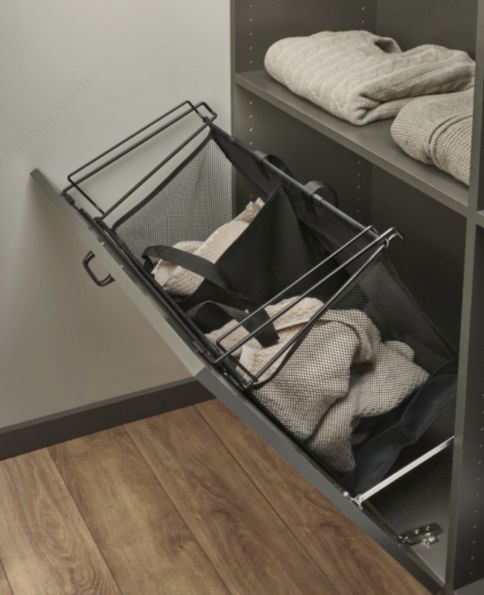 8. Tilt Out Hamper
A great hidden gem to consider is a tilt-out laundry hamper. This can be installed in a base bathroom cabinet for a convenient spot to stow dirty laundry without showing clutter.
9. Grab Bars
Grab bars are an important functional feature to consider if your space needs to be accessible-friendly. Having a small grab bar never hurts to have in general in the wet space – just in case!
10. The Basics!
Your basic items like towel bars, toilet paper holders, fixtures, and robe hooks are all items that make your routine easier too – pick a metal finish to match your aesthetic to bring your new bathroom space together.
Your day starts and ends with your bathroom routine. As you plan your bathroom remodel, keep in mind that the accessories you choose should enhance the functionality, aesthetics, and overall experience of the space. Our team at Bath Tune-Up strives to help our clients achieve this – schedule a free consultation today or check out our design tool to start dreaming up your new bathroom!