Making a Bathroom a Fun Space for Kids: Creative Ideas for Parents
Bath time doesn't have to be a dreaded chore for parents or a boring routine for kids. With a little creativity and some simple changes, you can transform your bathroom into a fun and inviting space for children. Below we will explore various ideas to make your bathroom a place where your kids will look forward to washing up, brushing their teeth, and having some splashing good times: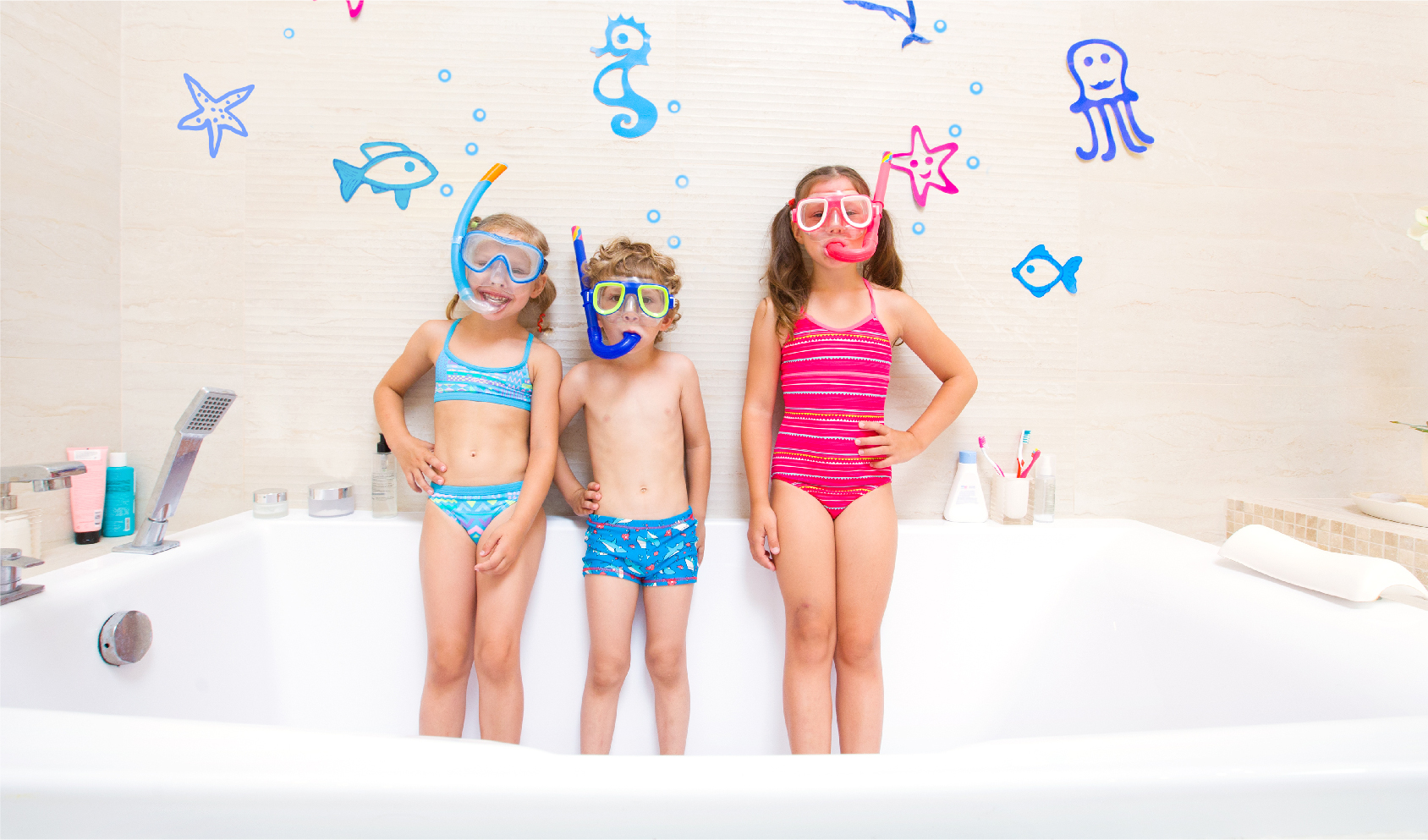 Colorful and Kid-Friendly Decor
One of the easiest ways to make your bathroom more appealing to kids is by using bright and vibrant colors. Paint the walls in fun, playful shades and add colorful bathmats, shower curtains, and towels. Consider using peel-and-stick wall decals or featuring their favorite characters to create a lively and interactive environment that can be updated easily.
Themed Bathrooms
Give your bathroom a theme that your child will adore. Whether it's a pirate ship adventure, a jungle safari, or an underwater treasure hunt, themed bathrooms can make bath time an exciting escapade. Use themed accessories like shower curtains, toothbrush holders, and soap dispensers to tie the theme together.
Kid-Sized Fixtures
Invest in kid-sized fixtures like a low-sitting sink, toilet, or step stool to make it easier for your little one to reach everything. This encourages independence and helps them feel like the bathroom is designed just for them. Don't forget to install non-slip mats to ensure safety.
Interactive Accessories
Make bath time more engaging with interactive accessories. Color-changing bath tablets, bath crayons, and waterproof books can turn the tub into a place of creativity and learning. Additionally, there are bath toys designed to create a fun and educational water play experience.
Personalized Towels and Robes
Kids love to see their names on things, so consider getting personalized towels and bathrobes. This not only adds a personal touch to the bathroom but also makes your child feel special during their daily routines.
Wall Storage
Install colorful wall storage units where your kids can access their own supplies easily. Include baskets or shelves for towels, washcloths, and bath toys, so they can be part of the process by choosing their own items.
Music and Lights
Bathroom time can be more enjoyable with the addition of music and colorful lights. Install a waterproof Bluetooth speaker to play their favorite songs or stories during bath time. Use a song as a guide for how long your child should brush or wash to help them feel independent while ensuring they don't rush through the important things. Color-changing LED lights can make the bathroom feel like a disco party, creating a festive atmosphere.
Routine Charts and Stickers
Create a daily routine chart with stickers, so kids can mark off each task as they complete it. This not only makes the routine more enjoyable, but it also helps instill good hygiene habits in a fun way.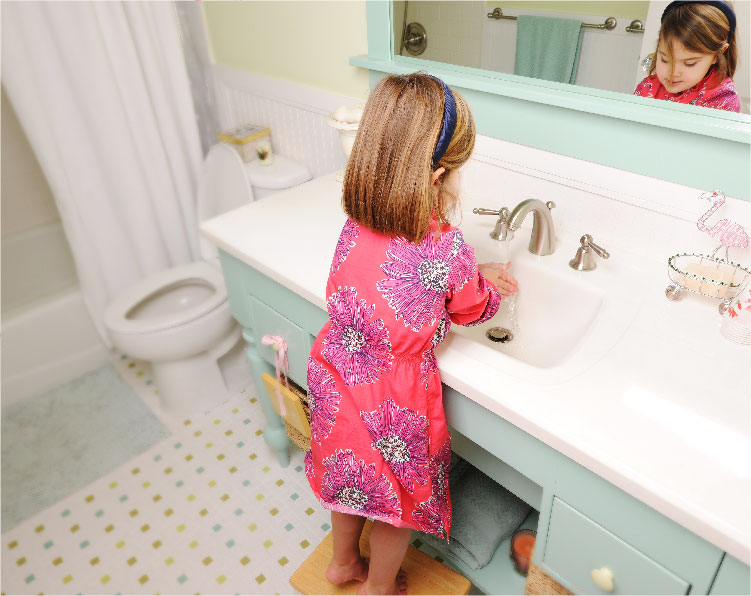 Kid-Friendly Organizers
Use organizers and containers that are easily accessible to kids, so they can put away their bath toys, toothbrushes, and other items after use. This fosters a sense of responsibility and cleanliness.
Positive Reinforcement
Praise your child for their good hygiene habits. Positive reinforcement goes a long way in making the bathroom a fun and rewarding space. A little encouragement can turn a boring routine into a positive experience.
Conclusion
With a few adjustments and a splash of creativity, you can transform your bathroom into a fun and inviting space for your kids. These ideas not only make daily routines more enjoyable but also promote good hygiene habits. So, go ahead and make bath time a memorable adventure that your kids will look forward to each day!