How to Choose the Right Contractor for Your Bathroom Remodel

Introduction
Remodeling a bathroom can be a big and exciting project, but it can also be overwhelming. One of the most important decisions you'll make when planning your bathroom remodel is choosing the right contractor. The right contractor can make the process smooth and enjoyable, while the wrong one can turn it into a nightmare.
The contractor you choose will be responsible for managing the project, coordinating the work, and making sure everything is done on time and within budget. They will also be responsible for the quality of the work and the materials used. It is crucial to choose a contractor who is experienced, reliable, and trustworthy.
It's important to remember that hiring a contractor is a big decision and it's worth taking the time to do it right. A good contractor can make your bathroom remodel go smoothly, stay on schedule and on budget, and give you the bathroom of your dreams. A bad contractor can cause delays, and cost overruns, and leave you with a bathroom that doesn't meet your expectations. By following the steps outlined below, you'll increase your chances of choosing a contractor who will make your bathroom remodel a success.


How to find potential contractors
Online resources - The internet is a great place to start your search for a contractor. Referring to sites like Google listings, Nextdoor, and Houzz are great resources for finding and comparing contractors. You can also check out local contractor directories and online classifieds to find potential contractors.
Referrals from friends and family - Ask friends and family members who have recently remodeled their bathrooms for recommendations. They may have a contractor they recommend, and they may also be able to provide you with an idea of what to expect during the remodeling process.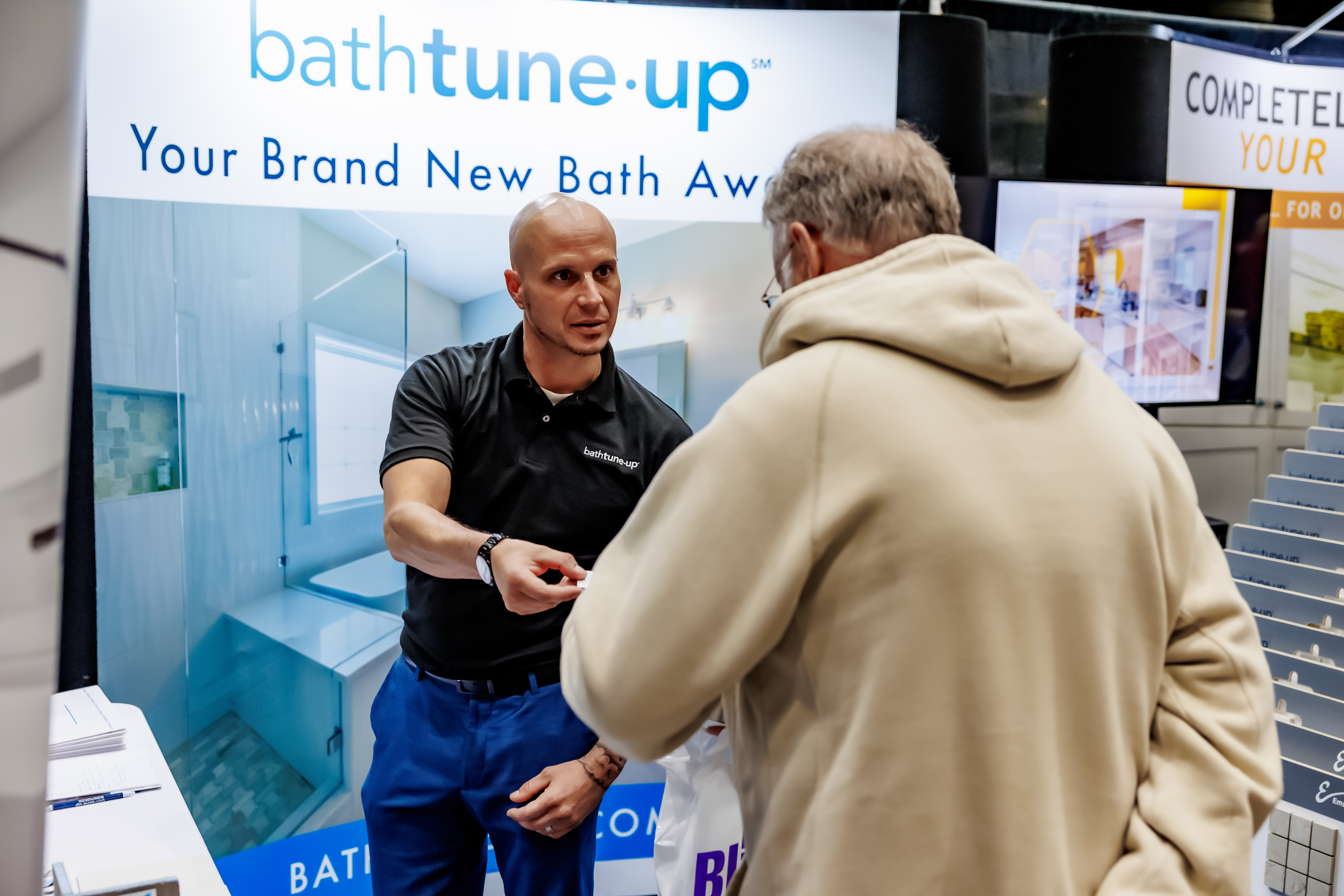 How to narrow down the list of potential contractors
Check for licenses and certifications - It's important to confirm that any contractor you're considering is licensed and certified. This ensures that they have the knowledge and experience necessary to complete the job. You can check with your state's contractor licensing board to verify that a contractor is licensed and in good standing.
Read reviews and check ratings - Look for reviews of contractors from past customers. Websites like Angie's List and HomeAdvisor have reviews and ratings of contractors, and you can also check out a contractor's website for testimonials. Pay attention to both positive and negative reviews, and take note of any patterns that emerge.
Check for insurance and bonding - Ask to see proof of insurance and bonding. This protects you in case of accidents or damage to your property. A good contractor will have liability insurance and workers' compensation insurance to protect you in case of an accident on your property.

How to finalize the decision
Get written estimates - Ask the contractor for written estimates for the project. Compare the estimates and make sure they are in line with your budget.
Check for warranty and guarantee - Ask the contractor about any warranties or guarantees they offer on their work. Make sure the warranty or guarantee is in writing and covers all aspects of the project.
By weighing these factors and taking these steps, you'll be able to make an informed decision about who to hire for your bathroom remodel. Remember, a good contractor will have a good reputation, be licensed, certified, and insured, have a good track record, and will have a fair and reasonable contract and payment schedule.

Conclusion
With the right contractor, your bathroom remodel will be a success and you'll end up with the bathroom of your dreams.
At Bath Tune-Up, we pride ourselves on providing our customers with top-notch service and high-quality workmanship. Our franchises have years of experience remodeling bathrooms and have the skills and expertise necessary to turn your bathroom remodel into a reality.
We understand that remodeling your bathroom can be a stressful process, which is why we work closely with our customers to ensure that their visions are brought to life. We take the time to listen to your needs, preferences, and budget, and we work with you to create a design that meets all your requirements.
So if you're looking for a contractor you can trust for your bathroom remodel, look no further than Bath Tune-Up. We're confident that you'll be satisfied with the results, and we look forward to working with you to create the bathroom of your dreams.