From Blah to Bold: A Bathroom Remodel to Match Your Personality
Bathroom layout woes – as a homeowner, we've all been there: cramped spacing, an overuse of brown hues, unnecessary jacuzzi tubs. These, among plenty of other pain points, come to mind when asked the things most people wish to change in their bath space. For one of our customers in Richmond, TX, this also rang true.
Julie had a bathroom confirmative to the homes of southern Texas – spacious, yet dark, hard to navigate and floor to ceiling with grout lines. While nothing was fundamentally wrong with the 20-year-old space, Julie reached out to Bath Tune-Up location in Houston Sugar Land in hopes of livening it up and effectively using the space available.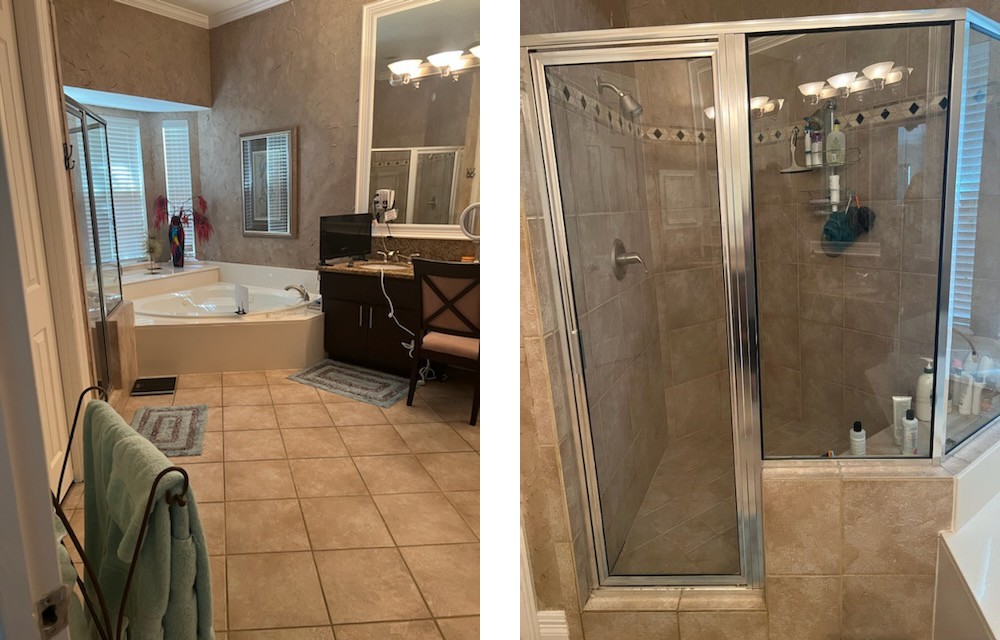 When it comes to bathroom design, there are so many elements to consider it can make your head spin. Knowing this, Julie utilized the bathroom design specialist on her project to help narrow down and pair the various finishes, tiles, and textures she hoped to incorporate.
As for the overall logistics of her final vision, they included the following:
A True Walk-In Shower: Her current shower felt like stepping into a cramped dunk tank and literally required her to step over and in a ridge. Julie wanted to achieve a true walk-in shower space for the corner of her bathroom.
Jacuzzi Out, Freestanding Tub In: On the opposite corner currently stood the dated jacuzzi tub. Removing that and opting for a simple, sleek bowl tub was another crucial ask to freeing up the area.
Light: Key to the feeling of wide open spaces was more natural lighting as well as light to accommodate the area in which Julie would get ready for the day and do her makeup in.
With a specialty in all sizes of bath remodels, the Bath Tune-Up team was ready to make this vision come to life. The results? Truly stunning: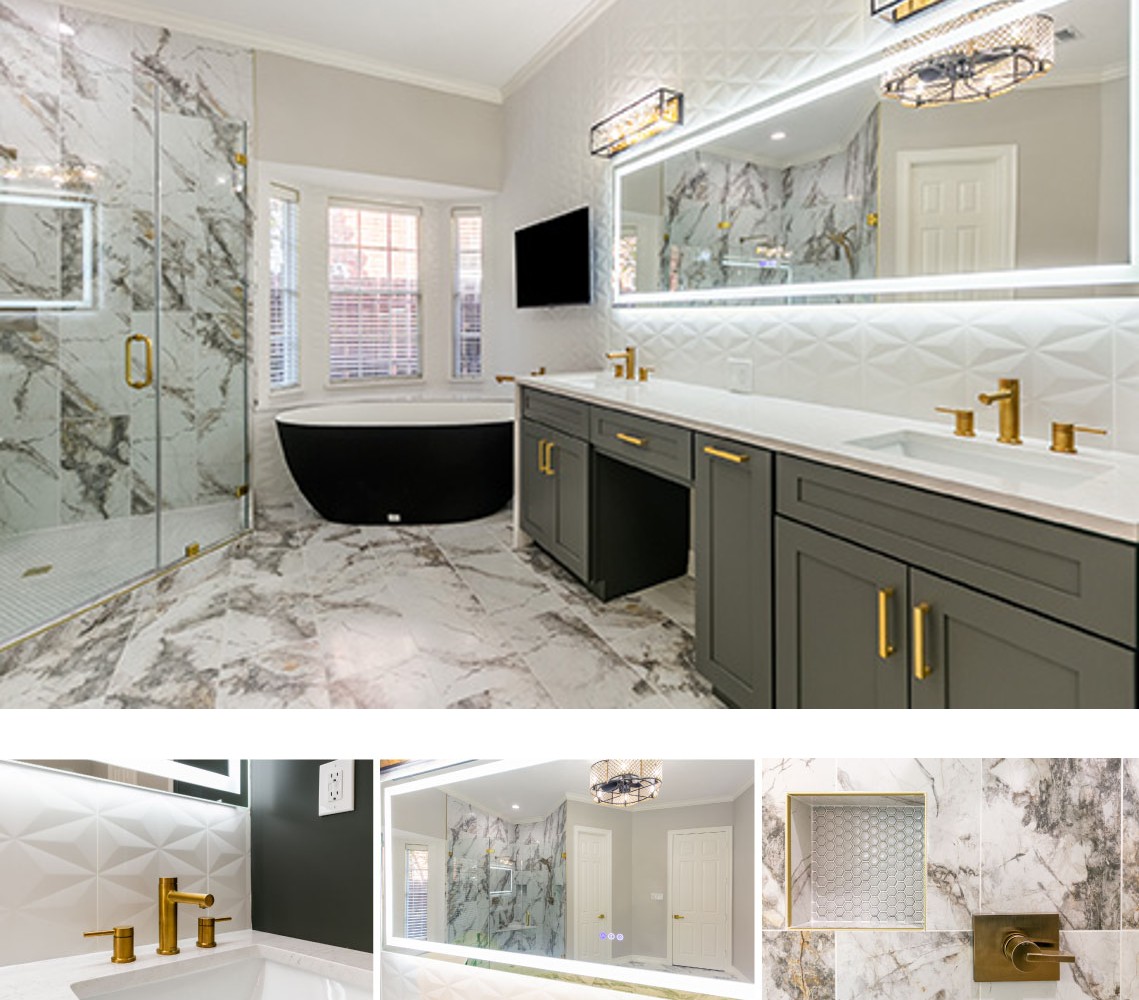 The elements of the final product included the bold, black freestanding tub and gunmetal gray vanity cabinets with brushed gold fixtures to contrast. The tile floor and shower surround were a regal Cambria quartz. On the accent wall was a white textured tile that added depth behind the long ring-lit mirror that stretched over it. And of course, the TV that previously adorned the vanity counter now hung on the wall above the tub, topping off this now superior, serene scene.
Our team at Bath Tune-Up strives to make bathrooms beautiful. From a simple conversion in the wet space, to a full overhaul bathroom remodel like Julie's, our team is here to help guide you every step of the way. We are here to take the stress out of remodeling so you can sit back and see your soaking vision come to life! Find a location near you and contact us today about starting your dream bathroom project.