Elevate Your Airbnb Property with a Stunning Bath Remodel
When it comes to Airbnb rentals, first impressions are crucial. Guests love to find the fun, picture-worthy spots to stay while on their travels. As a host, you want your guests to feel welcomed and comfortable from the moment they step into your property as well. One of the most effective ways to create a positive impression is by upgrading your bathroom space, since that room is guaranteed to be utilized by your visitors. A well-designed and modern bathroom remodel can make a significant impact on guest satisfaction, leading to better reviews and increased bookings.
Here are some tips and ideas for remodeling the bathroom(s) in your Airbnb property to create a luxurious and memorable experience for your guests: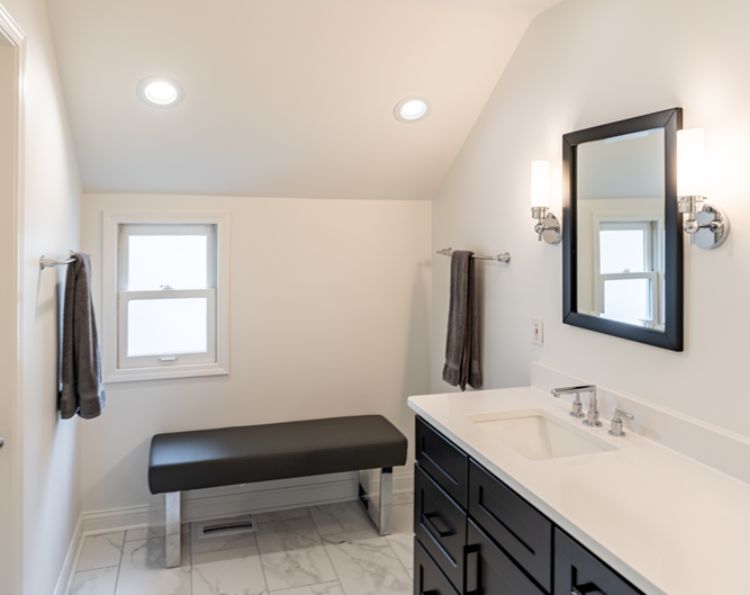 Prioritize Cleanliness and Functionality
Before delving into aesthetics, it's essential to focus on the fundamentals of a bathroom remodel. Start by ensuring that all the fixtures, plumbing, and electrical systems are in excellent working condition. A bathroom should be clean, functional, and free from any leaks or maintenance issues. Consider investing in low-flow toilets and energy-efficient showerheads to reduce water consumption and promote sustainability.
Optimize Space
Many Airbnb properties have compact bathrooms, so maximizing space is key. Explore options to optimize the available area, such as installing a corner sink, wall-mounted toilet, or a compact vanity with built-in storage. Mirrors can also create an illusion of space and make the bathroom appear larger. Think creatively about storage solutions to help guests keep their personal items organized during their stay.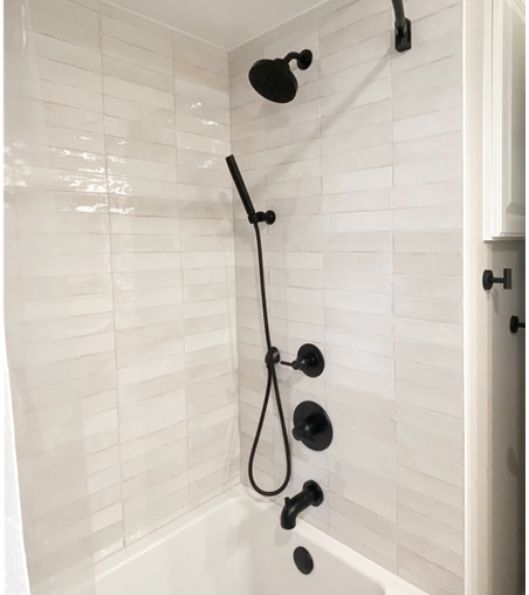 Choose Durable Materials
As an Airbnb host, your bathroom is likely to experience heavy use. Selecting durable materials is crucial to ensure longevity and minimize maintenance. Consider using stain resistant and low maintenance materials for walls and flooring. Opt for high-quality faucets and fixtures that are built to withstand frequent use.
Embrace Neutral Tones and Natural Light
Neutral color schemes are a safe bet when remodeling a bathroom for an Airbnb property. Light, neutral tones like whites, beiges, or soft grays create a sense of cleanliness, tranquility, and versatility. Introduce natural light by installing larger windows or skylights whenever possible. If privacy is a concern, consider using frosted glass or window treatments that still allow light in while maintaining guest comfort.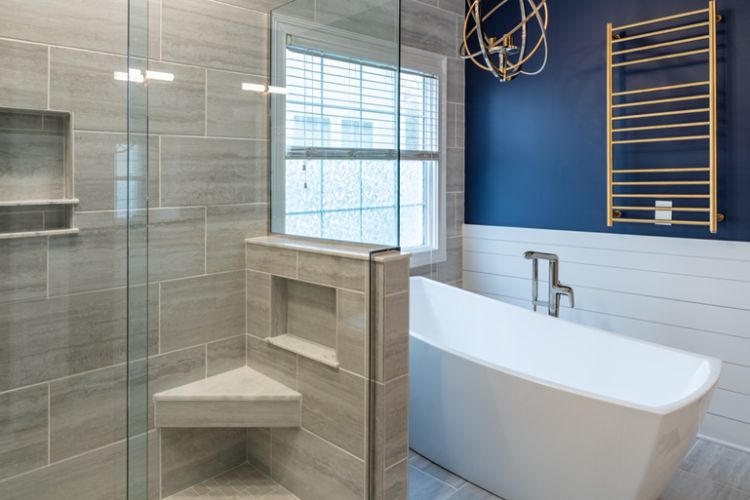 Add Luxurious Touches
To create a memorable experience, incorporate luxurious elements into your bathroom remodel. Consider installing features like rainfall showerheads, heated towel racks, or a spa-inspired bathtub. Soft, plush towels and high-quality toiletries can add a touch of luxury and make guests feel pampered. Don't forget to provide adequate storage for towels and toiletries to maintain a clutter-free environment.
Pay Attention to Lighting
Well-designed lighting can transform the ambiance of a bathroom. Install a combination of overhead, task, and accent lighting to provide ample illumination. Dimmer switches allow guests to adjust the lighting according to their preferences. Opt for energy-efficient LED bulbs that provide bright, natural-looking light while saving on electricity costs.


Making the effort to create a clean, functional, and stylish bathroom can significantly enhance the appeal of your Airbnb property. By adding the above touches to elevate the overall experience to your rental, you're guaranteed to see an even better return on investment and a bath space that gets your guests talking! Our Bath Tune-Up team can help your rental bath space become Airbnb goals – give us a call today to get started with a FREE consultation!