Big Box Stores vs Remodeling Company: What's the Difference?
You've made the decision: it is finally time for a bathroom overhaul. How do you proceed? Many of the fixtures you aspire to incorporate can be found in the local big box stores – but then what? What about the removal of old pieces? Measuring of the replacement? Demolition needed? And you don't want to even think about the plumbing or longevity of the product. Remodeling a more complex space like the bathroom can come with many factors, so do you go with a big box store or local contractor?
Let's start with the fixtures themselves. When it comes to buying them for a bathroom remodel, there can be significant differences between purchasing from a box store and working with a high-quality bathroom remodeler. Here are some key distinctions: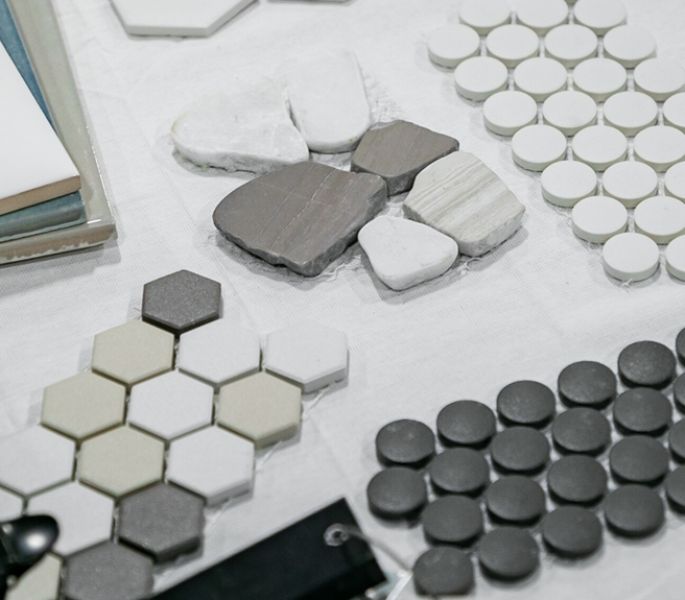 1. Product Selection: Box stores typically offer a wide range of fixtures at various price points, but their selection might be limited compared to what a specialized bathroom remodeler can provide. Remodelers often have access to a broader range of high-quality fixtures from different manufacturers, including exclusive or custom options that may not be available in retail stores.
2. Quality and Durability: While box stores may carry fixtures that are functional, they might not always prioritize high-quality materials or construction. On the other hand, a reputable bathroom remodeler will often work with trusted suppliers and manufacturers, offering fixtures of superior quality and durability. These fixtures are likely to have longer lifespans, better warranties, and be more resistant to wear and tear.
3. Design and Style Expertise: A bathroom remodeler typically has experience in bathroom design and product knowledge. They can provide valuable insights, guidance, and recommendations based on your specific requirements, preferences, and budget. They can help you select fixtures that not only match your aesthetic vision but also integrate well with the overall design and functionality of your bathroom.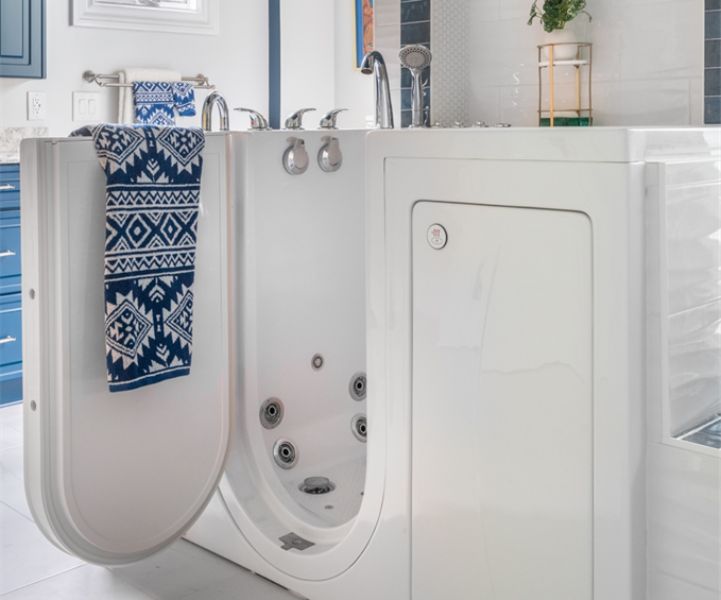 4. Customization and Personalization: If you desire a unique or customized bathroom design, working with a remodeler is often the better option. They can offer personalized solutions, such as tailored cabinetry, custom-built vanities, or fixtures designed to fit specific dimensions or configurations. Box stores generally provide standardized, off-the-shelf options that might not align perfectly with your individual needs or design goals.
5. Installation and Warranty: Bathroom remodelers typically handle the entire remodeling process, including the installation of fixtures. They have professional installers who are skilled in their craft, ensuring that fixtures are properly installed for optimal performance and longevity. Additionally, remodelers are able to offer and manage warranties on the fixtures they provide, giving you peace of mind and recourse in case of any issues.
6. Service and Support: When you work with a reputable bathroom remodeler, you can expect a higher level of customer service and support. They are invested in the success of your project and aim to ensure your satisfaction. If any problems arise during or after the remodel, you can rely on their expertise and responsiveness to address them promptly.
It's important to note that working with a bathroom remodeler might come at a higher cost compared to purchasing fixtures from a box store. However, the added benefits of expertise, customization, quality, and support can often outweigh the price difference, resulting in a more satisfying and long-lasting bathroom remodel. Our Bath Tune-Up franchise locations are here to remove the stress and overwhelm from your project. Find the location nearest you or contact us today to start your project with a free consultation.