Bathroom Remodel Features for Aging in Place
Remodeling often comes with the implication of merely changing the style of your space. An often overlooked, arguably more important reason behind some remodels is to improve functionality and everyday use. A common request among those seeking to improve functionality is the addition of accessories for aging in place.
When it comes to functional-centric remodeling ideas for the bathroom, the focus should be on improving safety, accessibility, and convenience. Here are some ideas to consider: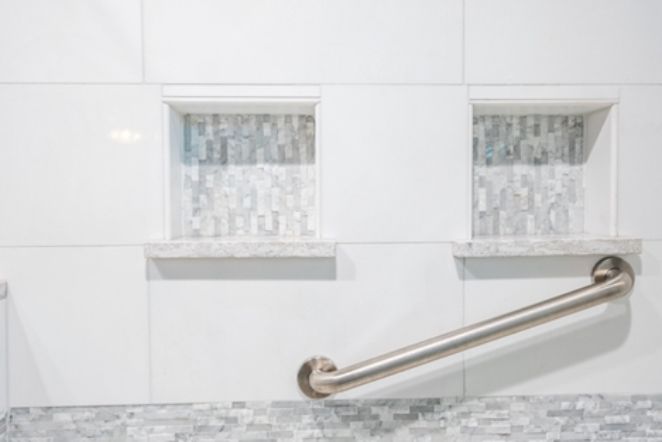 1. Grab Bars: Install sturdy grab bars near the toilet, shower, and bathtub to provide support and stability.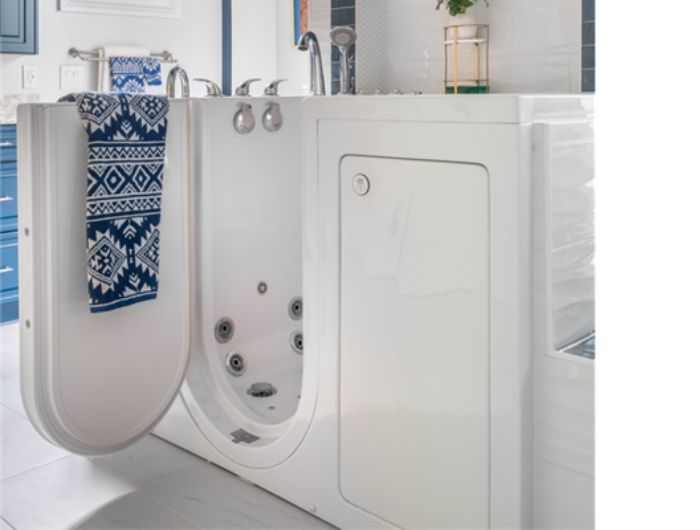 2. Walk-in bathtub or shower: Consider replacing the traditional bathtub with a walk-in bathtub or a curbless, roll-in shower. These options eliminate the need to step over high barriers, reducing the risk of falls.
3. Flooring: Use materials such as textured tile or luxury vinyl tile to prevent slips and falls.
4. Raised toilet seat: Install a raised toilet seat to make it easier to sit down and stand up. This can reduce strain on joints and muscles.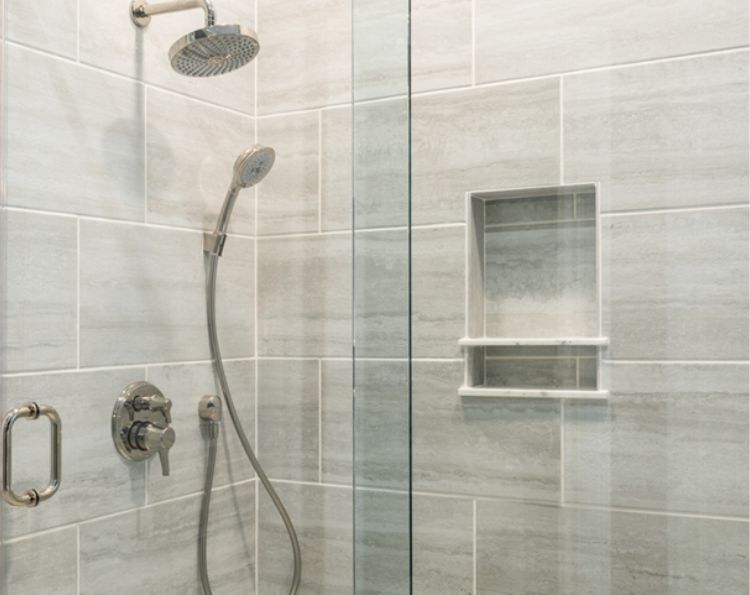 5. Handheld showerhead: Install a handheld showerhead with a flexible hose. It allows users to direct the water wherever they need it and provides more control while showering.
6. Lever handles: Replace traditional faucet handles with lever handles that are easier to grip and operate, especially for individuals with arthritis or limited hand strength.
7. Adequate lighting: Ensure the bathroom has sufficient lighting to reduce the risk of tripping. Consider installing motion sensor under-vanity lights for added convenience during nighttime bathroom visits.
8. Slip-resistant mats and rugs: Place slip-resistant mats or rugs near the shower or bathtub to provide a stable surface and absorb excess water.
9. Widened doorway: If feasible, consider widening the bathroom doorway to accommodate mobility aids like wheelchairs or walkers.
10. Wall-mounted storage: Install wall-mounted storage units at accessible heights to reduce the need for reaching or bending. This can include open shelves, cabinets, or hooks.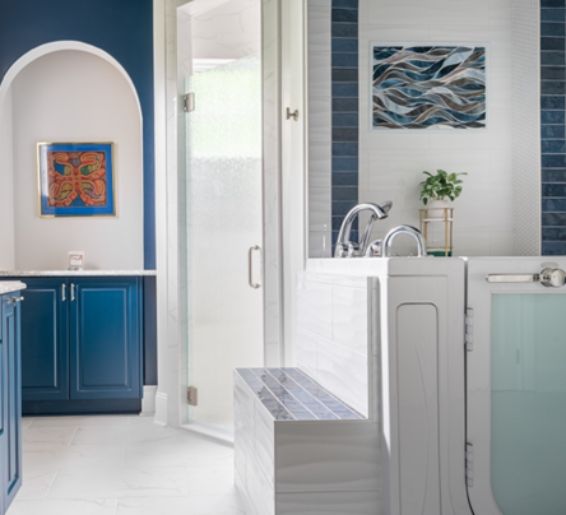 11. Comfortable seating: Incorporate a built-in bench or a sturdy chair in the bathroom to provide a resting spot while dressing or performing grooming tasks.
It is important to consult with a professional contractor, and even an occupational therapist to ensure that the remodeling meets the specific needs of the homeowner(s) and complies with safety standards. Our Bath Tune-Up team can provide these features with stylish options to make your bathroom work for you. Call our team today to start planning your project!