Turning the Bathroom Into Your In-house Retreat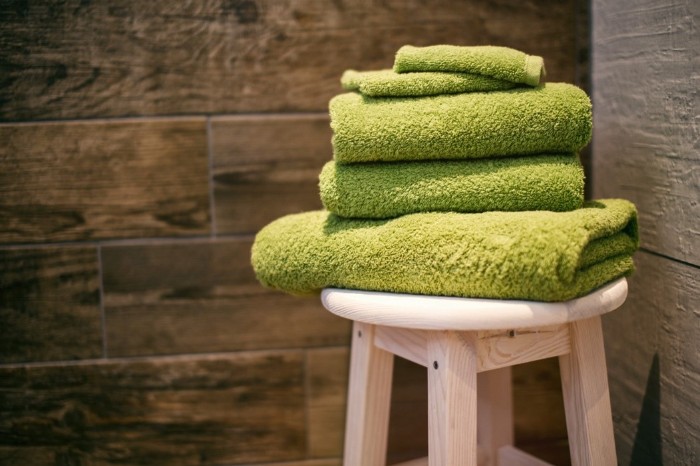 Bathrooms can be a bit unloved. They're essential, but often are just about getting the necessities taken care of, and nothing more. Here are three ways to make your bathroom more of a retreat, where you'll feel relaxed about lingering to read, let a face mask dry—or escape the kids.
Especially at night, as bedtime approaches, the body relaxes better if light levels are low. Bright light makes your body believe it's time to rev up, not slow down. Overhead fixtures need to spread light into all parts of a room, so they tend to shed the same bright light everywhere. That can be too strong or glaring when you want to relax. If you want only an overhead fixture, use dimmer switches to control it, so you can lower the light levels whenever you want.
Vary the lighting moods with different fixtures. A wall sconce is good for a soft glow just over a tub, ideal for an evening bath. Pendant lights over the sink, especially if they're dimmable, can create small pools of light that let you take care of your tasks, but don't light up the whole bathroom.
Take a Seat
Honestly, bathroom "seating" usually means just one thing. Sure, you can lower the lid and make the toilet your seat while you manicure your nails, apply lotion, or scroll through your phone. But if you have even a little extra space, you might have room to add a real seat. Here are some options:
Bathroom bench. That's what retailers call small benches, usually made of slats of wood. While wood furniture sometimes doesn't do well in humid environments, these benches tend to be of teak, cedar or redwood, all of which resist moisture. Look for bathroom benches made of
these woods and check that they've been sealed, so they last longer. These benches' lightweight and small size make them easy to move if you need space.

Small stool. Got a pedestal sink? Store a compact stool beneath it.
Chair. Browse through bathroom design sites and you'll see them—chairs in bathrooms, from rustic wooden chairs to modern plastic to upholstered seats.
Bench seating. This works especially well if you have storage cabinets at floor level, at the right height for their tops to double as bench seats.
Stay Entertained
You might catch up on news and listen to music or a show. Get a tablet stand or phone stand to keep your devices dry, safe from slipping, and at the right angle for you to see the screens without needing your hands.
If you prefer magazines or books, try a wall-mounted magazine holder. The wall mount means your reading materials aren't taking up any floor space where your teak bench could sit!
Let Bathroom Tune-Up help you convert your bathroom into a perfectly lit, comfortable space to which you'll want to retreat for more than just washing up.