Elevate Your Bathroom: A Guide to Family-Friendly Updates
The bathroom is an essential space in any household, but that doesn't mean it can't be a haven to suit the needs of every family member. From the hurried morning routines to the relaxing evening rituals, this room plays a crucial role in our daily lives. Updating this space to be functional, stylish, and accommodating for everyone in the family is a wise investment. To ensure a comfortable enjoyable space for all, consider the some of the following for each member of the family: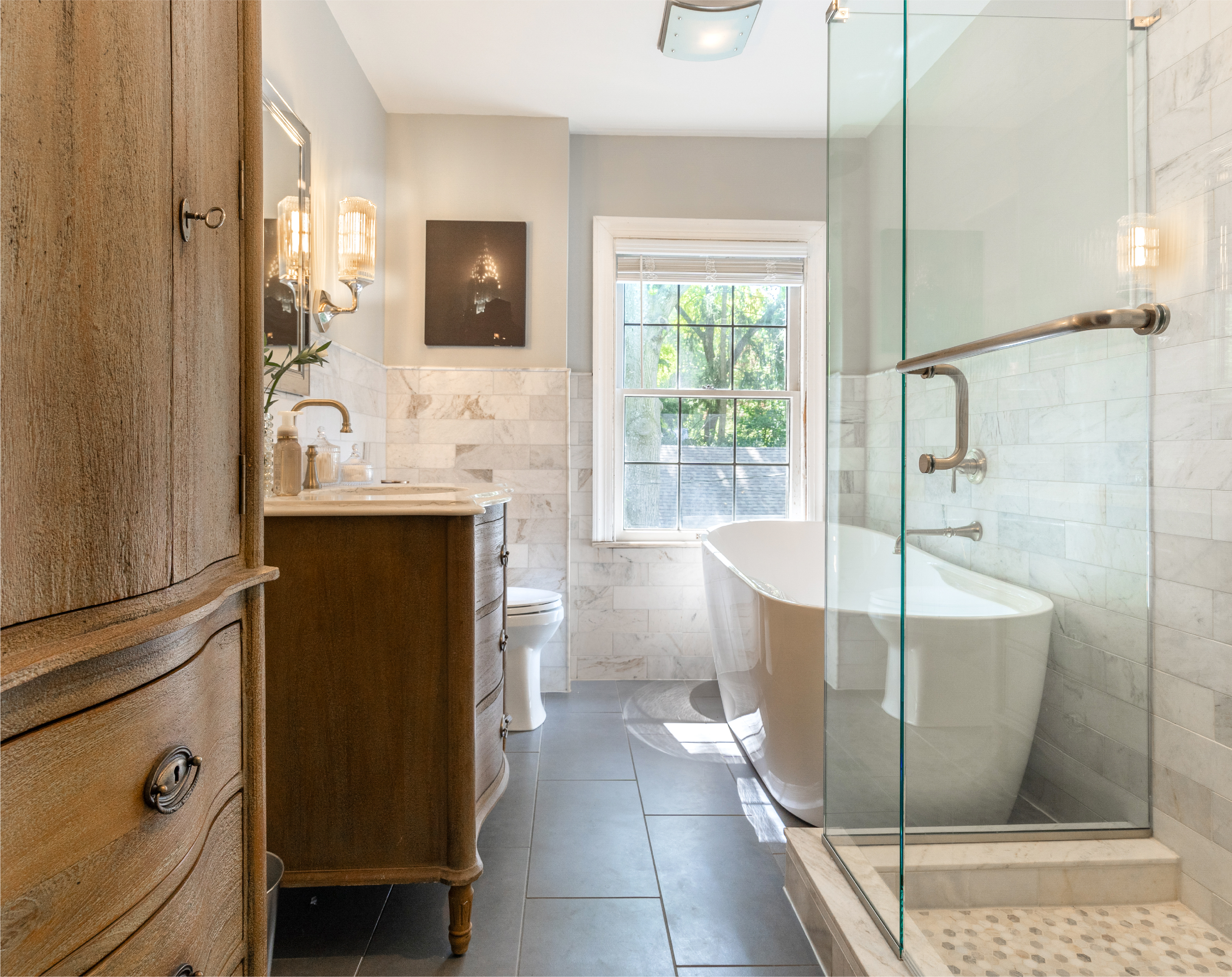 Updates for Her
1. Spa-like Shower or Bathtub:
Incorporate a spa-like shower or bathtub with features such as a rain showerhead, adjustable water pressure, body jets, and a built-in bench or seating area for relaxation. Adding a soothing color scheme, elegant tiling, and natural materials like stone or wood can enhance the overall ambiance so the spa-feeling can be found right in your home!
2. Vanity with Ample Storage:
Install a spacious vanity with multiple drawers and cabinets to provide ample storage for her toiletries, makeup, and other bathroom essentials. Include organizational features such as drawer dividers, pull-out trays, and built-in lighting to ensure easy access and efficient organization.
3. Heated Floors and Towel Warmers:
Incorporate radiant floor heating to keep the bathroom comfortably warm, especially during colder seasons. Pair this with towel warmers, allowing her to wrap herself in warm, toasty towels after a shower. This luxurious touch adds both comfort and a sense of indulgence to the space.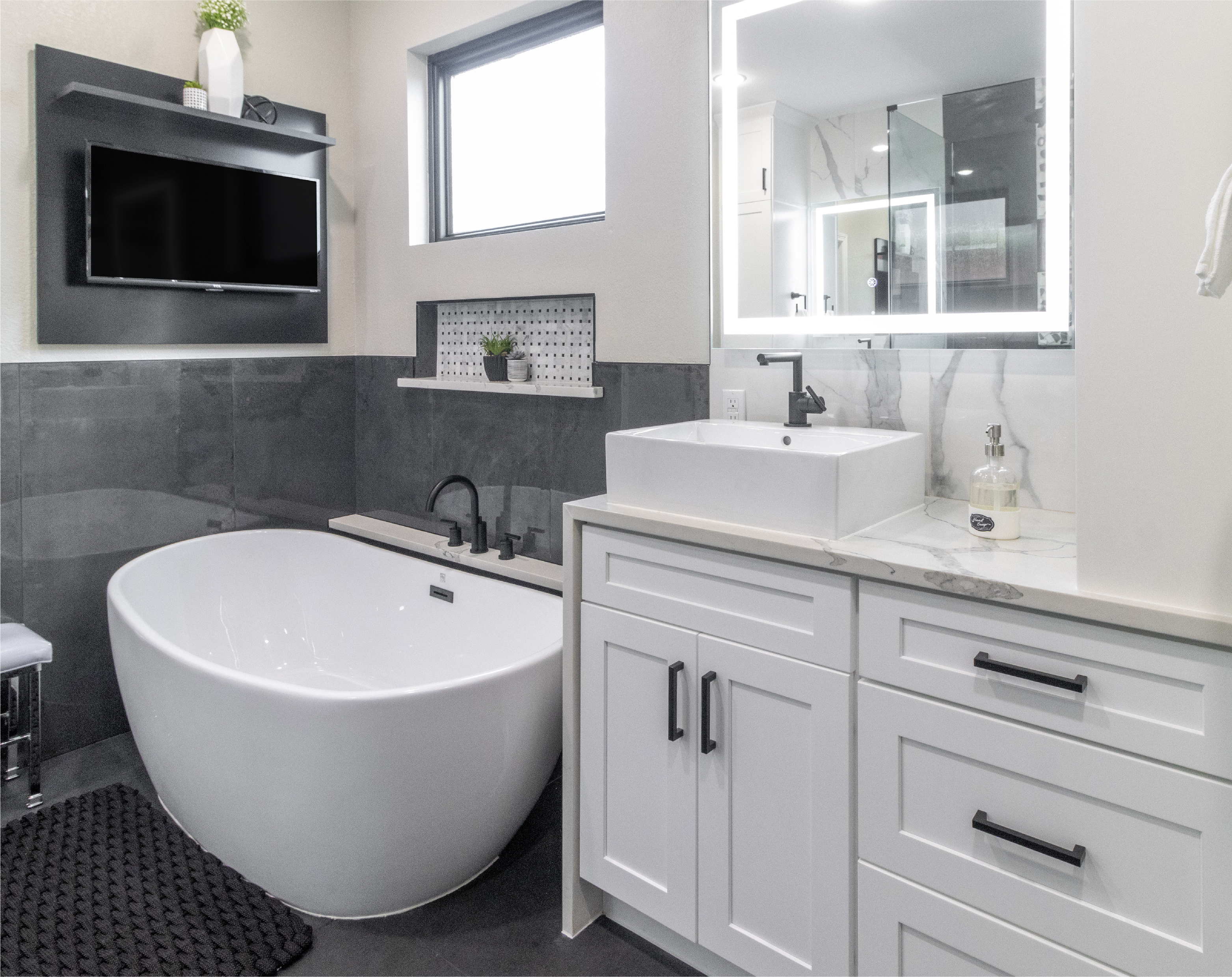 Updates for Him
1. Smart Technology Integration:
Incorporate smart technology into the bathroom, such as smart mirrors, voice-controlled lighting, heated toilet seats, or a sound system that can connect to devices for music or news updates. These technological features can add convenience and a modern touch to the bathroom.
2. Spacious Shower with Dual Showerheads:
Create a large and comfortable shower area equipped with dual showerheads, offering a personalized and invigorating shower experience. A bench or seating area can be added for a relaxing and convenient space for him to unwind.
3. Sleek and Functional Vanity with Charging Stations:
Design a sleek and modern vanity with ample storage space and built-in charging stations for devices like smartphones, tablets, or electric razors. Integrating these charging stations ensures his devices are always ready and charged while getting ready for the day.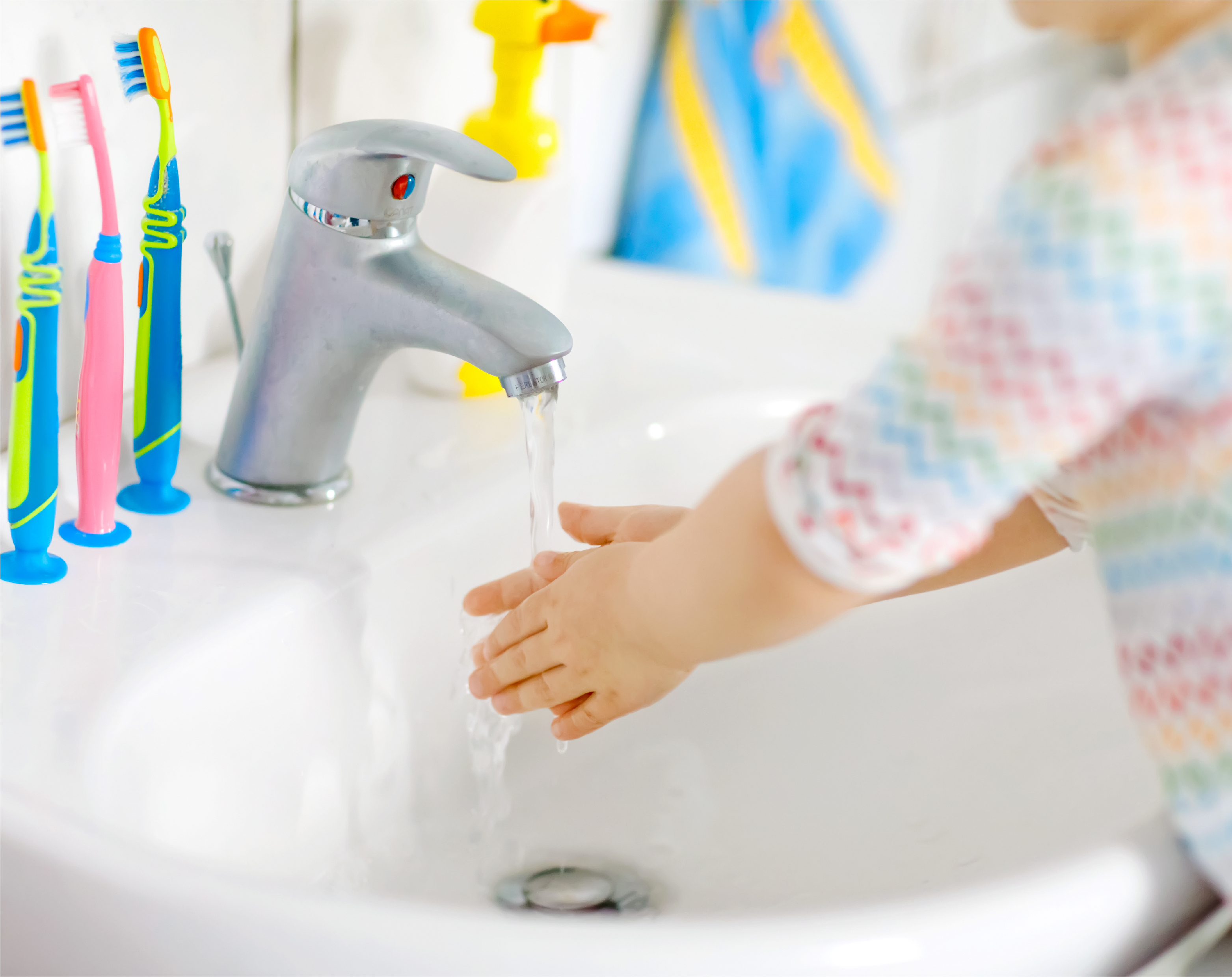 Updates for the Kiddos
1. Colorful and Playful Design:
Incorporate bright, vibrant colors, playful patterns, and themed decor to make the bathroom a fun and inviting space for kids. Consider incorporating decals, wall murals, or tiles with playful designs featuring favorite characters, animals, or underwater scenes to add excitement and engage their imagination.
2. Adjustable Fixtures and Accessories:
Install adjustable fixtures, such as a height-adjustable showerhead and a hand-held sprayer, so kids can comfortably reach the water for washing and bathing. Adjustable step stools or a fold-down seat can also help kids access the sink and toilet, promoting independence and ease of use.
3. Child-Friendly Storage and Organization:
Opt for low-height storage solutions like baskets, bins, and shelves that are easily accessible to kids. Incorporate hooks or pegs at kid-friendly heights for towels and bathrobes. Consider labeled containers or compartments to encourage organization and teach kids where to find and store their bathroom items.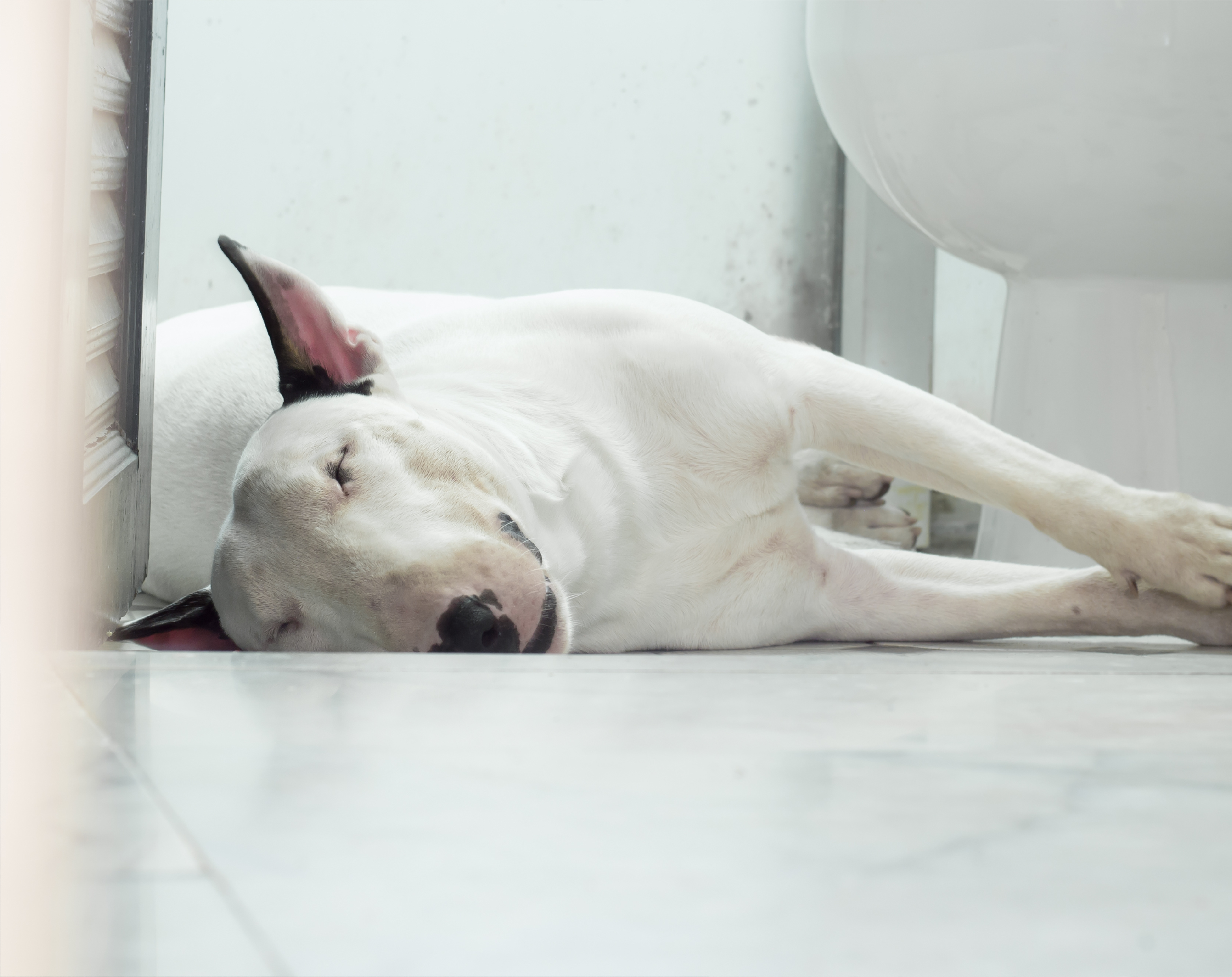 Updates for the Furry Family Members
1. Pet Washing Station:
Include a designated area within the bathroom for pet washing, complete with a pet-friendly shower or bathtub, low-profile entry, and non-slip flooring. Install a handheld showerhead or faucet with an adjustable hose for ease of use when bathing pets. Incorporate hooks or hangers nearby for hanging towels or storing pet grooming tools.
2.Pet-Friendly Flooring and Easy-Clean Surfaces:
Choose pet-friendly flooring materials that are resistant to scratches, easy to clean, and provide good traction for pets. Consider options like ceramic or porcelain tiles, vinyl, or laminate flooring. Also, use easy-to-clean wall surfaces, such as tile or waterproof paint, to ensure quick cleanup in case of accidents or spills.
All of the features mentioned above can be used for any and all family members, but features that prioritize relaxation for adults, safety and fun for the kids, and functionality for all can make sure you get the most out of your bath space! Bath Tune-Up prides itself in helping you achieve your bathroom remodel goals. Contact us today to get started with your free consultation!